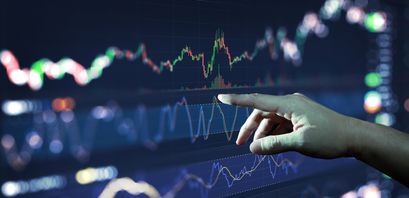 90% Of Australian Traders Have Profited In 2021

Ruby Layram
Last updated 27th Jul 2022
A recent survey by Australian crypto exchange Independent Reserve had revealed that nearly 90% of crypto owners in Australia have either profited (59.6%) from trading in 2021, or broke even. As well as this, the number of women in the crypto-owning group doubled compared to numbers that were reported in 2020.
The report showed that the older generation was most likely to have lost money on crypto in 2021. Only 5.9% of 18-24-year-olds posted negative investment results.
The study also revealed that the proportion of women who own crypto has doubled from 10.1% in 2020 to 20% in 2021.
This reflects a "greater adoption across a more diverse cross-section of the Australian community and a general move to more mainstream recognition of digital assets as an investment vehicle," according to the report.
The percentage of female Bitcoin owners was reported to be 14.8%. This is a sharp rise from the 8.3% that was reported last year.
1
Minimum Deposit
$10
Exclusive Promotion
More than 3,000 assets, including currencies, stocks, cryptocurrencies, ETFs, indices and commodities
Buy crypto, or trade cryptocurrencies via CFDs
This ad promotes virtual cryptocurrency investing within the EU (by eToro Europe Ltd. and eToro UK Ltd.) & USA (by eToro USA LLC); which is highly volatile, unregulated in most EU countries, no EU protections & not supervised by the EU regulatory framework. Investments are subject to market risk, including the loss of principal.
Meanwhile, ethereum (ETH) awareness is rapidly increasing among Australians. Ownership is up from 23.5% last year to 36.7% in 2021.
The 18-to-24-year-old age group was the most aware of Ethereum, and also saw a strong rise in awareness of Ripple. This awareness has increased from 13.5% in 2020 to 20.3% this year.
According to Edan Yago, the lead contributor to the Bitcoin decentralized finance (DeFi) protocol Sovryn,
"It is a question of time before all payments and financial transactions are digitised on public ledgers. This shift will unlock huge opportunities for cost reduction, innovation and financial inclusivity. At the same time, it will relegate the idea of local payments systems and local regulation to a thing of the past. The future of money and finance is borderless and digital."
The Independent Reserve Cryptocurrency Index survey was carried out by local online market research specialist PureProfile and collected answers from 2,000 Australians.

Ruby Layram