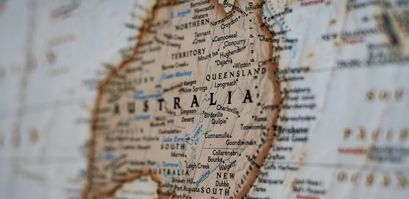 Australia to announce major reforms amid growing crypto market

Walter Akolo
Last updated 27th Jul 2022
Australia is set to announce crypto reforms, which reportedly will be the "biggest reforms to payment rules in two decades."
Australia joins other countries that have raised concerns and tightened rules towards cryptocurrencies.
Australia's payment systems
Cryptocurrency uptake has soared in Australia, impelling the government to "introduce more regulations over fees being charged to users of Buy Now Pay Later and Digital Wallets".
The Australian government seeks to introduce clearer obligations for businesses such as; a licensing framework for crypto exchanges. This will regulate the sale and purchase of crypto assets.
The Board of Taxation will be tasked to give an appropriate crypto taxation policy, ensure transparency and check competition in the market.
The reforms will also offer more protection for consumers. Speaking to an Australian news agency, Frydenberg said, "Modernising our payments infrastructure and its regulation, including cryptocurrency regulation, will strengthen our financial system and improve protections for customers."
Treasurer Josh Frydenberg is optimistic. "The comprehensive payments and crypto asset reform plan I am announcing will firmly place Australia among a handful of leading countries in the world," he said.
More Australians rely on technology
Globally, the technology sector is growing in leaps and bounds and Australia is no exception.
According to AAP, it's estimated that the technology sector employs over 850,000 Australians. The global cryptocurrency assets are said to be worth more than $2 trillion.
About 50% of Australians make payments on their mobile phones. A spike in the use of digital wallets was noted during the pandemic.
In addition, a survey done by Finder's Cryptocurrency Adoption Index reported that Australia, "ranks 3rd in the list of countries studied, with a crypto ownership rate of 17.8%."
"Of those that own crypto, more than half (65.2%) own Bitcoin," added the survey.
Ethereum is the second-most popular crypto at 42.1% with Cardano as the third favorite at 26.4%, according to Finder's results.
Frydenberg embraces this development saying, "Australia has an opportunity to be among the leading countries in the world in leveraging this new technology."
Australia to consider CBDC
The RBA's Head of Payments Tony Richards explained in an address to Australia's Corporate Treasury Association, "A retail CBDC would be like a digital version of cash that is universally accessible."
However, the Reserve Bank of Australia is still undertaking plans to consider retail Central Bank Digital Currency (CBDC).

Walter Akolo