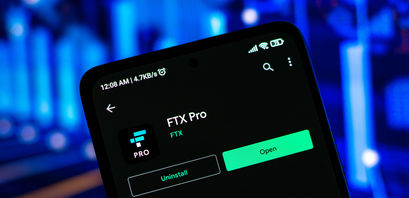 FTX continues global expansion with office in Australia

Daniela Kirova
Last updated 27th Jul 2022
FTX will offer a number of industry leading products and services, such as derivatives, OTC based products and services
Australia is a growing and highly significant market for FTX as a highly reputable financial centre in the Asia-Pacific
Leading crypto exchange FTX Trading Limited ("FTX") has announced the establishment of FTX Australia (FTX Australia Pty Ltd or "the Company"), noting an essential chapter in FTX's continued expansion worldwide, Bankless Times learned from a press release on PR News Wire.
Derivatives, OTC products, exchange suite
FTX will offer a number of industry leading products and services, such as derivatives, OTC based products and services, and a comprehensive suite of exchange. FTX founder and CEO Sam Bankman-Fried announced:
We're excited to bring FTX's innovative products and services to the Australian marketplace. The establishment of FTX Australia should provide all our local clients with the confidence of trading on a registered and licensed platform. As in other jurisdictions within which we operate, significant resources have been allocated to proactively engage with local regulators. We look to be a participant in policy discussions globally and will seek to continue this same level engagement locally through FTX Australia, and we are encouraged by the important work being undertaken to establish a new digital asset licensing regime.
Australia is a growing and highly significant market for FTX as a highly reputable financial centre in theAsia-Pacific. Locals are known to embrace new technologies, especially in terms of financial services. The founding of FTX Australia expresses FTX's long-term commitment to the region and is the natural next step in the exchange's expansion worldwide.
About FTX Australia
FTX Australia will be headquartered inSydney, the financial centre ofAustralia. The Company holds an Australian Financial Services Licence and acts as the issuer of the OTC derivatives including options contract, futures contract, contract for difference (CFDs) with the underlying digital/crypto assets, and leveraged tokens.
About FTX.COM
FTX is a cryptocurrency exchange built by traders, for traders. It offers innovative products, including industry-leading derivatives, options and volatility products, tokenized stocks, prediction markets, leveraged tokens and an OTC desk. FTX strives to be an intuitive yet powerful platform for all kinds of users, and to be the most innovative exchange in the industry.
About FTT
At the time of writing, the live FTT price todayis $43.66 with a 24-hour trading volume of $68.8 million. It is FTX's native cryptocurrency. FTX reduces socialized losses via a 3-tier liquidation model. The company's derivatives only need a single universal margin wallet, because they are settled in stablecoins unlike the majority of competitors' models.