The Biggest Crypto Gainers of 2023

Rebekah Carter
Last updated 16th Feb 2023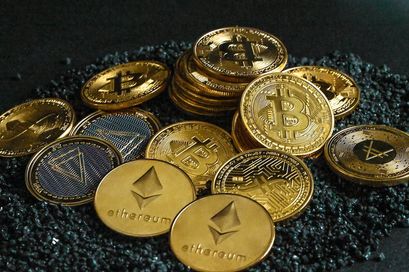 Even the biggest crypto gainers in the market have struggled to achieve much momentum during 2023. Throughout the year, the cryptocurrency market, in general, has been overwhelmingly negative, with various top crypto movers losing a huge portion of their value.
In June, Bitcoin (BTC) slumped below its $20,000 support level and had already lost 55% of its value compared to the previous high point. Ether (ETH) also lost around 70% of its value in 2023. Overall, experts estimate that around $2 trillion in value has been removed from the crypto market since the peak of $3 trillion in November 2021.
However, there are still some cryptocurrencies moving in a positive direction this year. Here are some of the coins with the biggest crypto gains since the beginning of 2023.
The Top Crypto Gainers in 2023 (So Far)
At the time of writing, approximately 39% of all cryptocurrencies are experiencing positive movement. Largely, the biggest crypto gains seem to be connected to the rising development of new blockchain concepts like NFTs and the Metaverse.
For instance, Axie Infinity, an NFT game company, reported an increase in its price of 12,338.79% between the beginning of January 2023 and the end of September 2023. This equates to a rise in the price per share of $73.72, compared to a price of $0.54 at the beginning of the year.
According to Coincodex, the top cryptocurrency gainers for the last year (October 2021 to 2023) include:
10. XCN (Chain) (48.12% increase)
A governance and utility token for the Chain protocol designed for voting on community-driven programs and protocol improvements. The token is now valued at $0.074608 and reached an all-time high in May 2023.
9. MXC (75.63% increase)
A utility token that's used for device transactions in the MXC super node network. MXC is currently selling for a price of $0.069193 per token. This makes it one of the fastest-moving cryptocurrency options this year.
8. GMX (94.73% increase)
A decentralized spot and perpetual exchange with zero price impact trades and low swap fees. The token is currently valued at a price of $39.67.
7. BABYDOGE (104.36% increase)
A follow-on coin from the well-known DOGE altcoin, this token supports high-speed online transactions. A single BABYDOGE coin is $1.442 today.
6. FLUX (105.41% increase)
Flux is a cryptocurrency responsible for powering a massive decentralized computational network and the Flux ecosystem. It has achieved some of the top crypto gains this year. Each token is currently worth $0.854953.
5. ELON ($296.45% increase)
ELON is an altcoin following a similar path to Shiba Inu and Akita Inu, with a community-based network. Each ELON Coin is worth approximately $2.529 at the time of writing.
4. BNX (304.48% increase)
The BinaryX coin, or BNX, supports a play-to-earn game on the Binance smart chain powered by BinaryX. Each coin is worth approximately $155.75.
3. GMT (379.62% increase)
Otherwise known as the Green Metaverse Token, GMT is a token used by the STEPN blockchain-powered app for community growth. A single token is currently valued at $0.627462. STEPN is another of the top movers in crypto, with an estimated increase in value of nearly fourfold since the beginning of the year.
2. PEOPLE (472.68% increase)
PEOPLE is a token belonging to CosntitutionDao, a company involved in cryptocurrency and Web3 projects. One token is currently worth $0.022761.
1. CEEK (1,215.99% increase)
Currently one of the biggest crypto gainers in 2023, the CEEK token belongs to the CEEK VR company. It is responsible for developing and distributing technology for virtual reality experiences. Each coin is currently valued at $0.145392.
The Takeaway
Many of the top-gaining crypto assets in the market today belong to relatively new or developing companies, which may highlight a growing demand for a wider selection of altcoins in the crypto space. As noted above, some of the larger mover coins also belong to the NFT and Metaverse space, where new creators are rapidly emerging.
Notably, not all coin trading platforms and apps will keep track of the top-mover crypto coins from every landscape. Many coins listed in the top-performing sections by other market traders also include coins that have actually incurred losses over the year.
For instance, Monero (XMR) lost 56.2% of its value and Ape Coin lost 43% of its value this year. However, these losses are generally much lower than those of other big-moving cryptocurrencies.
Crypto Gainers FAQ
What crypto has the most gains?
What is the fastest-growing crypto?
Which cryptocurrency has the most potential in 2023?
Here Are More Crypto Guides

Rebekah Carter
Rebekah Carter is a dedicated online marketing professional and writer. With experience in the world of entrepreneurial development, business growth, communication and collaboration, and even health and fitness, Rebekah is constantly looking for ways to expand her expertise, and share her knowledge with the digital world.