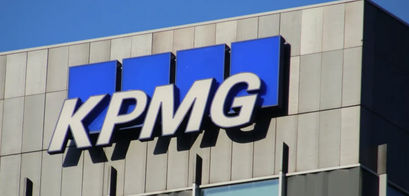 KPMG Canada world a World of Women NFT and an ENS domain name

Jinia Shawdagor
Last updated 16th Aug 2022
KPMG Canada bought Woman #2681 and ENS domain name kpmgca.eth.
The company bought the WoW NFT to encourage more women to embrace NFTs.
Before this, KPMG added BTC and ETH to its corporate treasury.
The Canadian branch of KPMG, a global accounting firm, has bought an NFT in the World of Women (WoW) collection. KPMG Canada announced this news on February 22, noting that it purchased an Ethereum Name Service (ENS) domain name as well. These purchases come weeks after the firm added Bitcoin (BTC) and Ethereum (ETH) to its corporate treasury.
According to the announcement, KPMG Canada bought World of Women #2681 for 25 Ether (ETH), worth approximately ($70,000). The NFT features a woman with a cool blue skin tone, a lioness hairstyle, brown eye roll eyes, checkmate-themed clothes, a whistle mouth, burgundy-colored lips, flower power earrings, and a soft purple background.
As for the ENS domain name, the company minted the name kpmgca.eth to help make its wallet address easier to use.
Explaining why KPMG Canada decided to embrace NFTs, the company's Managing Partner and the Head of Advisory Services & National Industry, Benjie Thomas, said,
NFTs unlock a new channel for organizations to engage with their customers, while also underpinning innovation through the secure digitization of assets.
He added that this purchase reflects the firm's belief in the continued growth of NFTs, as well as the growth in the value of WoW and its mission. Thomas further noted that going through the process of purchasing the NFT places KPMG Canada in a suitable position to guide its clients around building a corporate NFT strategy, which includes acquiring and safeguarding digital collectibles.
Empowering women in the crypto and NFT space
Explaining why KPMG Canada chose to buy Woman #2681, the firm's Partner and National Risk Consulting Leader, Nancy Chase, said,
Women are underrepresented in the world of all things crypto, which makes us proud to make our first NFT acquisition in a collection that supports women.
She added that she hopes this acquisition helps attract more women into a sector that is on the cusp of revolutionizing how people will interact with one another in the future.
The company cited a previous poll in which 53% of Canadians said the NFT market creates a gateway for women to promote and monetize their work in ways that were previously unavailable. In the poll, 40% of the respondents said avatars, crypto wallets, and digital goods will soon become the norm.
Kareem Sadek, KPMG's co-leader of Crypto Assets and Blockchain Services, pointed out that NFTs have multiple use cases. He gave an example of how organizations, sports clubs, and celebrities have been using NFTs to market their brands, recruit talent, raise awareness, connect with customers, and create value.
Jinia Shawdagor
Jinia is a fintech writer based in Sweden. With years of experience, she has written about cryptocurrency and blockchain for renowned publications such as Cointelegraph, Bitcoinist, Invezz, etc. She loves gardening, traveling, and extracting joy and happiness from the little things in life.