The Ultimate Crypto Billionaires Rankings of 2022

Hristina Nikolovska
Last updated 16th Feb 2023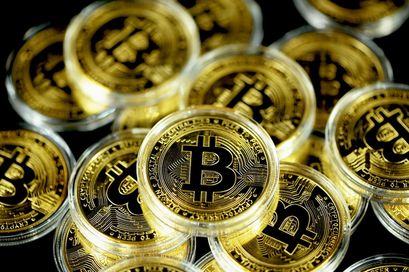 Crypto billionaires kicked 2022 off with a perfect start after Bitcoin reached an all-time high of over $68,000 in November 2021. As a result, seven new crypto investors reached billionaire status, increasing the total number of billionaires in crypto from 12 to 19.
However, nothing lasts forever, and the crypto honeymoon lasted about three months until March 2022. Since then, seven of the wealthiest crypto moguls have lost a combined $114 billion, the richest suffering the biggest losses. Additionally, three billionaires fell under $1 billion, so now there are only 16 in the elite club.
In this article, we'll take a look at the most recent data on the wealthiest crypto owners in 2022.
1. Changpeng Zhao - $17.4 Billion
On top of almost every crypto billionaire list until recently, CZ lost the throne in 2022. Not too long ago, the Binance founder's fortune was estimated at $65 billion, putting him in the 19th spot on the list of wealthiest people in the world.
However, due to his recent losses, he is no longer number one on the crypto list. Most of his fortunes come from Binance, which is the world's leading crypto trading platform that facilitated about two-thirds of all the trading volume in centralized exchanges in 2021. In addition, he holds some Bitcoin and significantly more BNB.
2. & 3. Cameron & Tyler Winklevoss - $3.4 Billion Each
Bitcoin billionaire twins presently share the number four spot after surviving the 2022 crypto crash with minimal losses thanks to their private crypto exchange Gemini. While they are known for being the inspiration for David Fincher's "The Social Network" villains, they are also one of the most popular Bitcoin investment success stories in the world.
They turned their $65 million settlement from Mark Zuckerberg into a multi-billion fortune in less than ten years. Today, with more than 70,000 bitcoins, they are among the world's top Bitcoin holders and familiar figures in crypto wealth rankings.
4. Song Chi-Hyung - $3.4 Billion
The CEO of Dunamu is the sole representative of the Asian crypto market on our list, with a fortune as big as the Winklevoss twins'.
Most of his revenues come from Upbit, South Korea's largest cryptocurrency exchange he founded through its holding company Dunamu. Considered a self-made billionaire, Song worked at a local mobile payment company before becoming one of the biggest names in crypto and the 9th wealthiest person in South Korea.
5. Barry Silbert - $3.2 Billion
Besides being one of the richest cryptocurrency investors, Barry is the first billionaire on our list that doesn't own a crypto exchange. Instead, he is the CEO of Digital Currency Group, a crypto conglomerate comprised of five different companies, all focused on cryptocurrencies. Most of his revenues come from Greyscale, a crypto assets management company that manages $28 billion worth of Bitcoin, Ether, and other digital assets.
In addition, DCG is also behind CoinDesk, one of the most popular crypto news websites, and has invested in over 200 crypto startups. Interestingly, before becoming one of the richest crypto investors, Barry was an investment banker.
6. Chris Larsen - $3.1 Billion
The bearish market of 2022 hit the Ripple co-founder and executive chairman hard. XRP lost about 50% of its value which meant more than $1 billion worth of losses for Chris.
However, the crypto pioneer managed to keep a spot in the top ten crypto rankings, albeit a few spots lower than last year. Be that as it may, his current fortune is a far cry from what it used to be. In 2018, Chris was the world's fifth richest man, with a wealth of $59 billion.
7. Brian Armstrong - $2.9 Billion
Another member of the most elite cryptocurrency billionaires club is having a bad year. The Coinbase founder was also a victim of the recent crypto crash, losing more than half of his fortune in the span of only a few months.
In March, he was considered the third wealthiest person in crypto, while today, he barely made our list. Having said that, he is still doing much better than his former partner and Coinbase co-founder, Fred Ehrsam, who lost his billionaire status earlier this year.
8. Jed McCaleb - $2.2 Billion
The last one to make the list is another blockchain pioneer and one of the first few people who got rich from Bitcoin. His efforts go way back to 2010 when he founded Mt. Gox, the largest exchange in the early days of Bitcoin trading. Later in 2012, he co-founded Ripple with Chris Larsen, but their partnership didn't last very long. Jed left the Ripple project but took his 9 billion XRP with him, which is where most of his fortune comes from.
According to estimates, he currently only holds 3.4 billion XRP, though, since 2018, he is already working on yet another crypto project. His latest exchange, Stellar, isn't as big as his previous ventures but certainly contributes to his revenue.
FAQs
How many crypto millionaires are there?
Are there any crypto billionaires?
Who are the biggest owners of crypto?
Conclusion
A bad year or not, crypto billionaires are going to be alright. They protect their wealth with diverse portfolios and have multiple ways to protect their assets when crashes occur. So even though some of the billionaires on our list suffered immense losses, we can't say we feel too bad for them. Instead, our sympathy goes to the small-time players who invested their life savings in crypto and have nothing to show for it.
Here Are More Crypto Guides
Hristina Nikolovska
An internship in a digital marketing agency during her freshman year of university got Tina into content. A decade later, she's utilizing her educational background in English and knack for research to craft website content on crypto and ensure readers are fully informed. When she's not investigating the crypto market and expanding her knowledge, you'll find her randomly roaming cities and sunny coasts all over the world.