How To Make Money in the Metaverse?

Khashayar Abbasi
The Metaverse is a term commonly used to describe the wide range of virtual reality (VR) worlds that can be accessed through a VR headset. The concept has become increasingly popular over the past few years following the rise of cryptocurrencies and non-fungible tokens (NFTs).
Many crypto companies are aiming to create the official currency of the Metaverse and NFT projects are minting assets that exist solely in the digital realm. Those who see potential in the future of this tech are looking for ways to profit from the Metaverse.
Fortunately, there are several ways to make money in the Metaverse, so read all the options below to find the one that suits you best.
Invest in Metaverse Projects
One of the most popular ways to make money in the Metaverse is to invest in Metaverse-related projects. Some of the largest companies in the world are actively investing in the industry and by holding their stocks, you can capitalize on their future growth.
For example, Facebook, which rebranded to Meta last year, acquired VR headset company Oculus in 2014. Meta Quest headsets as they are known now have become one of the most popular and well-recognized virtual reality goggles on the market. By holding Facebook stock, you are technically banking on the future potential of the Metaverse industry.
Some other companies investing in the Metaverse include Google, Microsoft, and Roblox.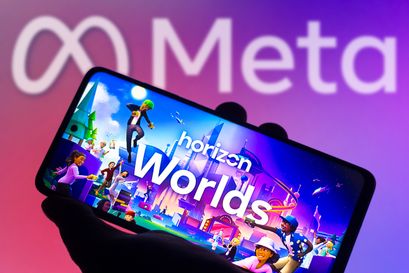 Alternatively, a more direct approach would be to invest in cryptocurrency projects that are focused on building games, services, and products in the Metaverse. You can find these projects by using crypto aggregator sites such as CoinGecko and researching the companies listed in the Metaverse category.
It is important to remember that cryptocurrencies are highly volatile assets that are prone to massive price swings in either direction. The number one rule is to only invest with money you can afford to lose.
Disclaimer: The information within this article is not investment advice and is for educational purposes only.
Generate Income Through Play-to-Earn Games
The advent of cryptocurrencies has given rise to new and exciting mechanisms that enable users to earn money by playing games. Players can generate income through a wide range of games that include completing missions, collecting objects, and battling other players. Popular games include The Sandbox, Axie Infinity and Gods Unchained.
Play-to-earn is a fun way to incentivize users to play games where rewards are typically paid out in cryptocurrencies.
As with other projects, the value of these coins can fluctuate significantly depending on the demand for them in the market. If the game becomes more popular, this may reflect positively on the price of the coin.
It is also possible that metaverse money will one day be the only currency needed.
Buy and Sell Virtual Assets
Some crypto projects enable users to buy and sell digital assets directly in the Metaverse. Individuals are able to generate profit by buying low and selling high to other users.
Virtual assets can come in various forms including digital artwork, in-game assets, wearables, and even virtual real estate.
The process is similar to buying and selling goods in real life, except the entire transaction takes place in the digital realm. Making money in the Metaverse is arguably just as easy as selling goods in the real world.
Popular projects which offer this feature include Decentraland, The Sandbox, Axie Infinity, and many more.
Create VR Games and Monetize In-App Purchases
Those who want to take a more hands-on approach to make money in the Metaverse can do so by creating their own VR game. Indeed, this requires a lot more effort than previous options but the potential return is also higher.
If you don't have any experience in creating VR games, you would have to reach out to people with the relevant skills through various platforms such as LinkedIn, Upwork and Fiverr.
Creating any game requires a lot of time and money but can generate a significant return on investment if done well.
The companies behind popular games such as Angry Birds and Candy Crush make a large portion of their money through in-app purchases alongside the regular price of the game.
By monetizing in-game features, developers can generate another stream of income from their game creation.
Organize VR Experiences
VR events became particularly popular during the COVID pandemic as lockdowns confined millions of people indoors with limited sources of entertainment. Shrewd organizers quickly saw this as an opportunity to host events in the Metaverse to attract crowds from all over the world.
For example, pop star Justin Bieber held a 30-minute concert that was viewed by millions of people around the world.
This is likely a trend that will become increasingly popular in the future since the possibilities are endless in the digital realm.
The best part is that anyone can get involved as it's still early days and there aren't that many competitors.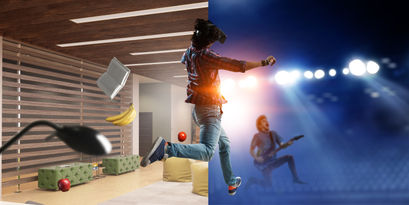 Become an NFT Artist
NFTs have taken the world by storm and artists are generating millions of dollars by selling their artwork on the internet. Even celebrities have jumped on the NFT bandwagon, buying high price tag NFTs over the past two years.
Many collectors have started displaying their collections in the Metaverse, in a similar way to how rare and expensive paintings are displayed in museums and exhibitions.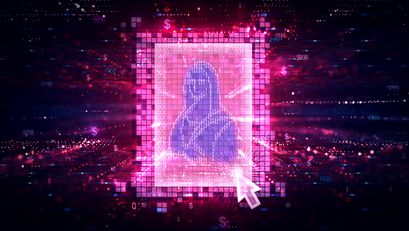 The barrier to entry for this Metaverse opportunity is very low as any user can upload their artwork on NFT marketplaces for free. The hard part is marketing the artwork and persuading users to spend money on your creations. This can be done through social media platforms such as Twitter, Instagram and Discord.
You can even create a virtual space to display your artwork in the Metaverse and charge a fee for entry.
Many have argued that people spending millions of dollars on NFT artwork is a form of metaverse money laundering, however, these claims have never been substantiated.
Closing Thoughts
The Metaverse offers a whole new world of possibilities to the digital space, through enhanced worlds, immersive experiences and new business models that have the potential to completely revolutionize companies in the next few years.
The market size of the Metaverse industry is expected to exceed $47 billion this year with current projections indicating that this will rise to $680 bn by 2030.
This represents a growth of more than 1000% in less than a decade, providing huge potential for early investors.
Despite the short-term drop in interest for the Metaverse, the long-term trajectory of the technology is upwards.
FAQs
How to get in the Metaverse?
How do you get rich from the Metaverse?
How do you invest in the Metaverse?
How to sell Metaverse real estate?
Can you make real money in the Metaverse?

Khashayar Abbasi
Khashayar discovered Bitcoin back in 2014 and has since spent countless hours researching the different use cases of cryptocurrencies. He has a bachelor's degree in International Relations and has been a writer in the financial services industry for nearly half a decade. In his spare time, Khashayar enjoys photography, cycling, and ice skating.