How Many Cardano Coins Are There in 2022?

Rebekah Carter
Last updated 30th Nov 2022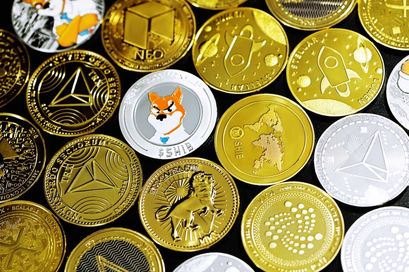 How many Cardano coins are there in circulation, and how many are available to purchase? If you're interested in the cryptocurrency landscape, you might be familiar with the "ADA" or Cardano coin. This altcoin is quickly emerging as one of the more popular options on the market for new investors.
Today, we're going to look at the Cardano supply currently circulating in the world and how many potential coins could emerge in the future.
How Many Cardano Coins Are in Circulation?
Currently, there are approximately 33.74 billion Cardano coins in circulation, selling at a rate of $0.4659 per coin (as of July 2022). The Cardano circulating supply currently accounts for approximately 75% of the cryptocurrency's maximum limit.
Notably, Cardano is not a "coin" in the same way Bitcoin is, but a "token." People who own Cardano tokens can participate in the operation of the proof-of-stake blockchain network behind the investment.
(CoinMarketCap)
Exploring the Cardano Coins in Circulation
Cardano is currently one of the biggest cryptocurrencies by market cap, designed to be a next-generation alternative to the well-known Ethereum blockchain. Cardano was created to give customers access to a flexible and scalable platform that's capable of enabling smart contracts.
The Cardano supply limit is 45 billion coins.
Not all cryptocurrencies have a specific limit. Ethereum and Dogecoin, for instance, do not have a set "maximum supply," which allows the number of owners to continue growing indefinitely. However, The ADA supply is capped at a total of 45 billion coins. Once 45 billion ADA coins have been mined, it will not be possible to create more, only trade them.
At its current position, the Cardano or ADA coin is the eighth most popular coin in circulation, ranking among top names like BNB, Ethereum, and Solana.
(CoinMarketCap)
As of July 2022, Cardano has 69,511 active users.
While billions of Cardano tokens are in circulation, the ecosystem currently only has around 69,511 users as of July 2022. Cardano users are people in possession of ADA tokens who can contribute to and take advantage of the Cardano blockchain.
Cardano user growth has struggled in recent months. Today, the number of people with an active Cardano address has plummeted since November 2021, when there were more than 485,693 users, and the price of the token was $1.78 per ADA.
(Messari)
Cardano tokens cannot be mined.
One of the factors contributing to the controlled Cardano max supply is that there is no way to mine the token. Unlike Ethereum and Bitcoin, users don't mine Cardano but instead invest in "stakes." This basically means you keep your Cardano wallet online at all times and receive a certain percentage of ADA coins as payment.
This method of cryptocurrency growth is known as the "proof of stake" system, which eliminates the need for expensive hardware and excessive mining bandwidth.
(BitDegree)
The current price of Cardano is $0.47 per token.
As the Cardano coin supply circulating on the market continues to increase, the value of the ADA coin has been dropping. Currently, a single token will cost only $0.47 to purchase. This may be why the average hold time for this token is much longer than most cryptocurrencies, at 153 days.
The highest price ever recorded for the ADA coin was $3.10 per token. This price was achieved in September 2021, when the number of Cardano users was also much higher.
(Coinbase)
Over $600 million in Cardano can be traded in a single day.
Though the price for Cardano tokens is quite low at the time of writing, the number of ADA coins in circulation contributes to a much larger overall value. On the 27th of July 2022, Coinbase recorded a 24-hour trading volume of $668.3 million for the token.
Notably, the platform also highlights that most people interacting with the ADA coin prefer to buy rather than sell. 95% of investors purchased the coin within the 24-hour period mentioned above, while only 5% sold their tokens.
(Coinbase)
The Evolution of Cardano
While Cardano is suffering from a dip in popularity today, it has achieved significant attention in recent years and remains one of the most widely-recognized coins on the market. If the Cardano blockchain continues to evolve, the number of ADA users could begin to increase again.
Sources:
Here Are More Altcoin Guides

Rebekah Carter
Rebekah Carter is a dedicated online marketing professional and writer. With experience in the world of entrepreneurial development, business growth, communication and collaboration, and even health and fitness, Rebekah is constantly looking for ways to expand her expertise, and share her knowledge with the digital world.