20 Amazing Machine Learning Statistics That Will Blow Your Mind

Darko Jacimovic
Last updated 30th Nov 2022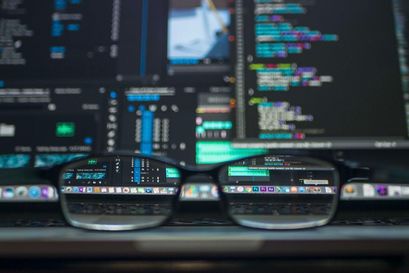 When it comes to complicated subjects, like artificial intelligence, the best way to gain informative insights is by checking out the latest statistics on the matter. However, raw data can be hard to digest, so we did the legwork for you.
Today's machine learning statistics will let you in on the current state of the industry. Who is using it, what it is being used for, how it is most commonly used, and much more. Did you know that more than two-thirds of organizations worldwide already use machine learning? Check out the article below for more machine learning data.
Top 10 Machine Learning Statistics & Facts
The entire ML market size was $15.44 billion at the end of 2021.

The deep learning industry was valued at $11.542 billion in 2021.

68.3% of global companies have already adopted machine learning in some form.

0.57% of all job postings in the US in 2021 required knowledge of machine learning.

AI and machine learning are a top priority for 28% of organizations.

42% of organizations have six to ten different use cases for machine learning.

57% of businesses are already using machine learning to improve their customers' experience.

45% of organizations are looking to significantly increase their usage of ML in the next 12 months.

Machine learning reduced Google Translate's error rate by 60%.

A machine learning system created by Google predicts death risks with 95% accuracy.
Machine Learning Market Statistics
The global machine learning as a service market was valued at $2.958 billion at the end of 2021.
According to projections, the market is expected to reach $21.803 billion by 2028, with a CAGR of 39.50%. North America, with 38%, currently holds the largest share of the market and is home to most of the market's biggest names, including Microsoft, Amazon Web Services, IMB, Google, and others. The forecast also shows that the Asia-Pacific region will be the fastest growing throughout the next decade.
(Vantage Market Research)
The entire machine learning market size was $15.44 billion at the end of 2021.
The market is expected to reach $21.17 billion by the end of 2022 and grow to $209.91 billion by 2029, with a CAGR of 38.8%. In 2020, while the rest of the world was coping with the impact of the Covid-19 pandemic, machine learning really took off, as the demand for it was incredible. Compared to 2019, the market increased by 36.1% more in 2020. Just in the USA, machine learning revenue grew from $4.05 billion to $5.56 billion between 2020 and 2021.
(Fortune Business Insight)
The deep learning market reached $11.542 billion in 2021.
Deep learning is one of the most popular methods of applying machine learning technology, and as the statistics show, it contributes to a larger part of its market's revenue. According to forecasts, deep learning is expected to grow its $80.769 billion by 2028 with a CAGR of 38.3%.
(PR News Wire)
Currently, there are 4,784 machine learning startups on Crunchbase.
Together, they have received a total of $81.5 billion of funding in 12,348 funding rounds. Machine learning statistics from the Crunchbase website also show that there are 74 machine learning startup unicorns (startups that are valued at more than $1 billion). These 74 startups alone gathered $31.3 worth of funding.
(Crunchbase)
Machine learning applications received $37 billion of funding in 2019.
Out of all artificial intelligence categories, machine learning gets funded the most, by far. In addition to machine learning applications, machine learning platforms received an additional $17.9 billion. In comparison, smart robots only received $11,1 billion, while computer vision applications received $9.4 billion.
(Statista)
Machine Learning Adoption Rates
68.3% of global companies have already adopted machine learning in some form.
Out of all artificial intelligence technologies, machine learning is by far the most commonly adopted one. While more than two-thirds of businesses worldwide use ML in some form, NLP (natural language processing) is utilized by only 24.5% of them.
Furthermore, only 21.7% of companies use pattern recognition technology, and an equal share makes use of chatbots. Deep learning technology is used by 20.7%, while computer vision by 20.5% of businesses.
(STX Next)
72.2% of CTOs worldwide believe that machine learning will become even more prevalent in the following years.
According to the machine learning stats from a recent survey, 361 out of 500 CTOs from all over the world say that ML will be the technology that will become even more prominent in the following two to four years.
Additionally, 57.4% believe that "the next big thing" will be cloud computing, while 52.4% say that big data and analytics will take the big stage in the following years. Finally, 46% of CTOs think that blockchain technologies will be the trend that will most likely grow in the recent future.
(STX Next)
0.57% of all job postings in the US in 2021 required knowledge of machine learning.
The latest data shows a machine learning job growth of 0.07% when compared to the job postings from 2020. Moreover, knowledge of machine learning is the most requested AI-related skill. Job postings with general artificial knowledge were the second most common, with a 0.33% share, while neural network job postings accounted for 0.15% of all job postings.
(AI Index)
AI and machine learning are a top priority for 28% of organizations.
Moreover, another 49% of companies say that AI/ML is highly prioritized over other IT initiatives. For 20% of organizations, AI/ML is a medium priority, while only 4% consider it a low-priority initiative. Machine learning statistics also show that 83% of companies have increased their AI/ML budget, and 64% of them made the AI/ML initiative a higher priority compared to the year before.
(Algorithmia)
In 2020, 21% of computer science Ph.D. graduates got a degree in AI/ML.
The above figure translates to one in every five computer science Ph.D. candidates choosing AI and ML as their specialty. On the other hand, software engineering is the second most picked specialty, with a 7.30% share.
Furthermore, the growth of machine learning and artificial intelligence PhDs between 2010 and 2020 is 72.05%, and it is larger than any other in the computer science field. The specialty with the second-largest growth in this period is robotics/vision, with 50.91%.
(AI Index)
The most common reason for potential machine learning adoption is business analytics, according to 33% of IT leaders.
While crunching enormous volumes of data with high speed is certainly helpful for business analyses, 25% of IT leaders also see ML as a way to improve the security of their organizations. In addition, statistics for machine learning use cases further reveal that another 16% of IT leaders would like to use machine learning to improve their sales and marketing, while 10% could use it for their customer service.
(Statista)
More than 39,930 publications on machine learning were released in 2021.
The above figure accounts for 11.93% of the 334,500 publications on artificial intelligence released that year. The only AI-related field which saw more publications was pattern recognition, with 51,690. Computer vision is the branch of AI just below machine learning, with 24,800 publications in 2021.
(AI Index)
Shortage of ML talents is the biggest ML adoption challenge for 54.4% of organizations.
Machine learning growth would obviously be even greater if there were more ML experts. As the stats reveal, more than half of the companies struggle with a shortage of professionals in the field. While lack of talent is the challenge that the largest number of organizations face, 18.3% of them also struggle with budget limitations.
Moreover, low data readiness is an issue for 17.6% of the businesses, while 11.3% are not certain about how useful can machine learning be. Finally, 7% of companies are facing compliance issues regarding ML, and 4.2% don't have the support of the board to adopt it.
(Net Guru)
ML and Deep Learning Usage Statistics
44.8% of companies still haven't any team members with dedicated AI/ML/data science roles.
However, the largest percentage of organizations, or 47.8% of them, have one to five members designated to work with AI/ML and data science. 6.4% of businesses say they have six to 30 members working with these technologies, 0.8% say they have 31-99, and only 0.2% have 100 or more people assigned to work with AI/ML and data science.
(STX Next)
The majority, or 42% of organizations, have six to ten different use cases for machine learning.
Machine learning trends in 2021 revealed that companies are finding more and more ways they can deploy ML in their processes. For example, in 2020, the largest portion of businesses, or 52%, had between one and five ML use cases. However, in 2021, their number decreased to 38% because more companies found six to ten use cases. Interestingly, 20% of organizations report having more than ten use cases for ML in their daily operations.
(Algorithmia)
Better extraction of information from data is the biggest driver of ML adoption for 54.4% of companies.
Another 30.4% name process automation as their main reason for adopting machine learning, while 8.9% report cost reduction as their motivation. Trends in machine learning show that smaller organizations have various reasons for adopting ML, while large companies only indicate these three as motivation.
(Net Guru)
57% of businesses are already using machine learning to improve the experience of their customers.
Improving customer experience is currently the most widespread use of machine learning. 50% of businesses say they deploy ML to generate customer insights and intelligence, while 48% say they use it to interact with their customers.
Additionally, 44% say that ML helps them increase long-term engagement from their customers, and 40% say it can help increase their customers' loyalty. Finally, 31% of companies using machine learning say it is helpful for retaining customers, and 22% say it helps reduce customer churn.
(Algorithmia)
49% of organizations use machine learning to automate processes.
39% of companies use it to reduce costs, another 33% deploy it to automate back office processes, and 27% use recommender systems. In addition, 46% of companies also use ML technologies to detect fraud, while 45% use them to manage logistics.
For 43% of businesses, ML provides a way to optimize the supply chain, and another 40% use it to manage their inventories. Finally, recent trends in machine learning usage show that ML is useful for customer acquisition as well. 34% of companies say it helped them acquire new customers, while 31% used it to build brand awareness.
(Algorithmia)
45% of organizations are looking to significantly increase their usage of ML in the next 12 months.
43.8% say they want to increase the use of ML by just a little bit, while 8.8% would like to keep things as they are right now. Unsurprisingly, only 1.2% plan on reducing ML usage in their daily operations. According to the surveyed companies, the ML industry should focus on advanced analytics, as 62% of businesses plan on using machine learning for this purpose in the future.
Moreover, 50.60% have using ML for forecasting in their plans, 39.2% want to use it for fraud prevention and detection, and 36.70% intend on using it for onboarding customers and KYC. Finally, 30.40% consider using chatbots, and an equal amount considers using ML for regulatory compliance.
(Net Guru)
84% of companies use customer profile information for their machine learning processes.
A recent machine learning report shows that the largest share of organizations that deploy machine learning uses this type of internal data. Additionally, 67% utilize customer usage data, while 64% use prospective customer information. Customer purchase data is used by 60% of businesses, investment performance data is used by 59%, and 51% use investment risk data to extract useful information using ML.
Regarding using alternative data for ML, 97% of businesses use web scrapping, 89% use data from social media, and 67% use credit card data. Geolocation is used by 41%, and satellite imagery is used by just 8% of organizations.
(Refinitiv)
Fun Machine Learning Facts
Machine learning reduced Google Translate's error rate by 60%.
Google Translate was initially released in 2006 with a phrase-based machine translation algorithm, and it wasn't until ten years later, in 2016, that it started to translate with decent quality. This improvement was achieved by introducing Google's neural machine translation system into it -- a system that uses an artificial neural network to translate whole sentences instead of translating word by word.
(Analytics India Mag)
LipNet is a machine learning system that is capable of lip-reading with a 93.4% accuracy.
According to deep learning statistics, LipNet has an average error rate of only 6.6%, while professional human lip-readers average a 47.7% error rate. To train the system, Oxford researched "fed" it with 29,000 videos of people speaking and provided the text that matched their speech.
(Quartz)
A machine learning system created by Google predicts death risks with 95% accuracy.
To train the deep learning models, Google used more than 216,000 de-identified EHRs, from over 114,000 adult patients. The early warning score, a method traditionally used by medical personnel to predict death risks, has a 10% lower accuracy and a much higher rate of false alerts compared to the AI model, machine learning stats reveal.
(Fierce Biotech)
Machine Learning FAQs
How does machine learning work?
Machine learning is a form of artificial intelligence that aims to enable machines to think in a similar way as humans would. It relies on using past experiences to improve and learn. This is done by feeding the machine an enormous amount of data it can use to find patterns and use them in future cases.
(Data Robot)
What is the difference between machine learning and deep learning?
While both machine learning and deep learning fall under the broad umbrella of artificial intelligence, deep learning requires little to no human intervention. This is because deep learning uses an artificial neural network to learn and make intelligent decisions independently, unlike machine learning which only makes decisions based on previous experiences.
What is machine learning used for?
According to machine learning facts, the are many use cases for machine learning already, and businesses are always finding new ways to use it. Some of the most popular examples of companies using ML are search engines, spam filters, recommendations and fraud detection systems, voice recognition technology, etc.
(Royal Society)
When was machine learning invented?
A lesser known machine learning statistic is that the term "machine learning" was originally coined by Arthur Samuel, a computer scientist working in IBM, in 1952. He created the world's first AI in the form of a computer program capable of playing checkers against a human opponent and improving after each game played. He called this ability machine learning.
(Pandio)
Conclusion
As you can see from the stats, machine learning is already all around us, and according to the forecasts, it will expand even more. For businesses, machine learning has been revolutionary in almost every aspect of their daily processes and operations. For this reason, organizations that have adopted it look for ways they can benefit from it even more, and those that haven't deployed it yet, make it a priority to do so. The machine learning industry is innovative and has the ability to create, which is why it will always have a place on the market.
Sources:

Darko Jacimovic
With over six years of writing experience, Darko is a prolific writer in multiple industries including, but not limited to, digital marketing, SEO, finance, and technology. Acquiring a BA in English pushed him to pursue his lifelong dream to conquer the internet and take over the SERPs with high-quality content. While looking for his next travel destination, Darko developed impeccable research skills that helped him craft some of the most popular stats pages on the World Wide Web.