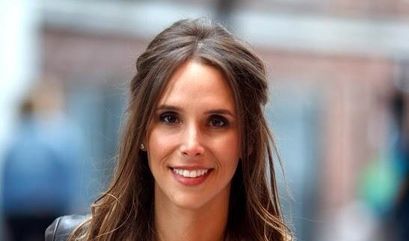 Onevest rides momentum of Reg A+, Series A round

News Desk
Last updated 12th Apr 2022
[caption id="attachment_21508" align="alignleft" width="546"]
Tanya Privé, cofounder and CEO of Onevest.[/caption]
Startup investing marketplace Onevest had a busy day June 19 as they launched their own Series A round in addition to announcing a group of companies seeking to take advantage of Title IV.
CEO and company co-founder Tanya Privé said the idea for Onevest started in 2010 when she was with Forbes and co-founder Alejandro Cremades was practicing law which included working on large funding transactions. Some were funded while some with merit never stood a chance. Others fell through after months of work because they could not get past a gatekeeper.
"We thought there has to be a better way," Ms. Privé recalled. "What if there was a platform that democratized access to capital for companies – period?"
Go back five years and anybody trying to get approval for any type of crowdfunding before even the term existed will tell a version similar to the following: People tell them they're nuts.
"We went to lawyers and they told us the SEC would chew us up and spit us out," Ms. Privé said.
Luckily the duo did not listen, as five years later Onevest has amassed more than 80,000 entrepreneurs and 15,000 investors in its database.
Ms. Privé said Onevest is unique because they capture deal flow at the formation stage via CoFoundersLab, their property site which helps entrepreneurs find talent and provides them with fundraising, legal and marketing advice among other assistance. This gives Onevest as much as one year to work with a company before they seek capital, she explained.
Before Sept. 23, 2013, the day Title II of the Jobs Act went into effect, companies could not publicly state they were fundraising, Ms. Privé said, and existing investors could only solicit funds from their personal networks.
"Everyone had to be accredited," Ms. Privé said. "Only one percent of the population fit that definition."
Now companies can raise from anyone, their dentist, mechanic, or grocer, people with the ability to invest but who are not tuned into the normal circles where the good deals used to exclusively reside.
"It is a total game changer," Ms. Privé said. "There are no restrictions."
Ms. Privé said investors benefit in three ways. The first is in getting access to deals they would never have had a crack at before.
"Normally you have to be very plugged in to hear about them," she said.
The second is benefiting from having experienced hands conduct the due diligence. Most people do not have the average 20 to 50 hours it takes to think about an investment, she said.
Even if they did they may not even know what to look for. Is the company in any litigation? What is the history of the executive team? Does anyone on the executive team have Bernie Madoff as a reference?
"It takes months before we show a deal to investors," Ms. Privé said. "They have to go through multiple committees."
The final reason is there is no lockup period with a Regulation A+ offering like there is with a Regulation D, Ms. Privé said.
"With a Regulation D offering you could have someone willing to pay you 100 times what you paid for your share and you still had to wait 12 months, Ms. Privé said. The increased liquidity will encourage people to participate.
Whether an investor has $1,000, $5,000 or more, Ms. Privé said Onevest has the ability to process that investment. As the SEC is most concerned about fraud and protecting these investors, the information and reporting requirements are more significant, but that is fine, she said.
Count Ms. Privé with the majority in her caution that Regulation A+ is not for everyone. With an average cost between $50,000 and $100,000, not everyone can afford it, especially when they are pouring everything into developing a minimum viable product, she said. In such cases, they may be best off choosing other options.
Regulation A+ offerings are best suited for companies with an easy business model and mass appeal. They can leverage their most loyal users to become evangelists for the product, she explained.
"If you need institutional knowledge to understand a concept, Regulation A+ might not be the best option," she said.