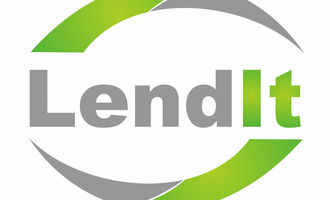 Product releases galore as LendIt gets underway

News Desk
Last updated 12th Apr 2022
A host of product announcements were made today at LendIt, the fintech and lending conference that has attracted 5,000 people to New York City.
Hijro, Nearshore Systems to build distributed ledger technology trade finance platform
End-to-end, open-account, distributed ledger technology-powered trade finance platform Hijro selected Nearshore Systems to help build the front end of its trade finance platform.
That platform includes the Trade Asset Marketplace, technology powering security, automation and efficiency in origination, distribution, tracking, settlement, and reconciliation of trade assets.
Hijro solutions include a multi-bank, multi-lender trade asset marketplace, flexible business working capital solutions, and API suite.
New LendingOne solution targets fixer/flipper lenders
LendingOne now offers private lenders access to its white-labeled loan origination and servicing management system. A loan pricing component provides instant rate quotes and secure access to a loan management system offering document uploading and loan draw management.
"By signing into the originator's secure account on our platform, originators will be better able to compete in today's competitive rate environment for fix/flip loans without the need for any of their own capital and subordinating a portion of the loan," LendingOne CEO Bill Green said.  "By table-funding 100% of the loan, private lenders can continue to grow their business without capital constraints."
"Providing lenders with a white-labeled, fully electronic draw-management system ensures that the lender maintains its relationship with the borrower, while allowing LendingOne to be in full control to administer draws compliant with their current guidelines," said Jaime Arouh, LendingOne's Vice President of Capital Markets.
Envestnet / Yodlee unveils Risk Insight Suite
Data aggregation and analytics platform Envestnet / Yodlee today introduced its Risk Insight Suite. The new release expands previous offerings while complementing traditional credit reports through the use of consumer-permissioned financial data.
"With the introduction of Risk Insight Suite, Envestnet | Yodlee is enhancing the lending process by offering access to a broader range of data coupled with a flexible calculation engine," Terry McKeown, practice manager, credit analytics at Envestnet | Yodlee said. "By using consumer permissioned financial data, lenders can obtain a complete financial picture of a borrower.
"This is especially true for credit invisible consumers who have no credit file or cannot be scored with traditional models, and for subprime consumers whose transactional data can help lenders make more accurate assessments of risk."

Lenders can use the available information to fill in applications with verifiable information while eliminating the need for paper documents.
The new solution includes fully cobrandable consumer and lending options and takes advantage of machine leaning algorithms.
DecisionHawk introduces small biz decision analytics platform
DecisionHawk is a combination of problem solving, big data, education and collaboration to help small businesses make decisions involving capital raises, insurance and the acquisition of professional services. It recommends courses of action, matches needs with marketplace solutions, connects users with those solution providers and makes comparisons.
CMC releases CredAgility version 7.3
Credit customer management solution provider CMC released CredAgility 7.3, whose enhancements include an expanded customer view, compliance management improvements and new customer self-service options.
Agent Desktop provides an expanded view of a customer's obligations with a particular institution by employing more data points. Search functionality and data entry validation upgrades are also included.
Other enhancements include more self-service capability and an improved ability to process high volume email and SMS campaigns.
CloudMyBiz launches Salesforce.com product
Technology company CloudMyBiz released a one-platform solution for origination, underwriting, and servicing on Salesforce.com.
"There had to be a way of making it easy for lenders to connect with brokers and merchants and vice versa, without money being left on the table," Fundingo founder Henry Abenaim said (Fundingo is an app available through CloudMyBiz). "Fundings takes the guesswork away. It is one of the most powerful applications on the market, which allows our customers to close multiple deals at the touch of a button."
Clarity's Temporary Account Record fights loan stacking
Alternative credit bureau Clarity Services believes Temporary Account Record will help lenders close the reporting gap and avoid higher default rates.
By showing both a customer's current and pending loans, Clarity hopes to reduce the occurrence of loan stacking, a process where  individuals exploit the reporting gap by applying for multiple loans at the same time. Once a customer is approved for a loan and signs papers the loan appears as a temporary tradeline, making it harder for the borrower to secure additional loans.
"Lenders who haven't closed the reporting gap are sending a dangerous message and setting themselves up for higher rates of default," Clarity president and CEO Tim Ranney said. "We are proud to offer the only subprime reporting from any bureau that paints a complete financial picture, showing current loans and pending loan transactions."
Aspire Financial Technologies releases analytics and forecasting tools
Toronto's Aspire Financial Technologies has released new analytics and forecasting features for the Aspire Gateway platform, which is used by originators, investors and banks for consumer and small business loans.
Virtual Portfolio lets users create different possibilities for existing or hypothetical loan portfolios, back test user-configured portfolio algorithms and create performance tracking benchmarks to forecast portfolio performance with Aspire partners Lending Club, Marlette Funding, Prosper and Progressa.
"These tools provide investors, originators and banks involved in consumer or small business lending, with scalable high-powered data, analytics, reporting and risk solutions, wrapped in a 21st century cloud-based application", said Aspire cofounder and CEO David Fry said. "The combination of these new tools with our integrated technology that connects lending participants through a single portal, really sets Aspire apart from others, and provides users with a fully integrated, holistic solution for accessing, unlocking and empowering lending data on more than 2 million loans (equivalent to $28+ billion in volume) and 30+ million transactions."
FactorTrust, Armada Labs, team up to integrate lender services
Alternative credit bureau FactorTrust and Armada Labs have united to provide the latter's lending clients with easier and expanded access to creditworthy borrowers.
FactorTrust will integrate its alternative credit services into loan origination and management systems Armada Labs is building for their mutual customers.
"Consumer lenders cannot rely solely on traditional data sources for credit insights, especially on consumers with scores under a 700 FICO," FactorTrust CEO Greg Rable said. "This partnership ensures Armada Labs' consumer lenders have access to FactorTrust's unique, highly predictive alternative credit data, providing them a more complete, comprehensive consumer profile."
Clients will reap the benefits of this partnership Armada Labs chairman and managing partner Ralph Ayala said.
"The integration of the two business systems means minimal to no lead time for clients wanting to use alternative credit data in their loan systems, and eliminates any development work on the customer's end, getting them online more quickly. This partnership with FactorTrust helps us streamline our customers' lending operations. Not only is the customization desirable for our clients, but the ease of use in having this data pre-built and integrated into the system, removes any potential headaches or downtime clients might face in adding this feature at a later time."
Apex Analytix, Interface Financial Group sign deal
Apex Analytix and Interface Financial Group have agreed to deliver a global, third party-funded, off-balance sheet early payment solutions to the former's customers.
Interface Financial Group offers a total digital invoice discounting solution based on proprietary fast data and credit decision engines and an institutional investor auto-invest system that will support funding needs of Apex Analytix FirstStrike Supplier Portal suppliers.
"We have entered into this collaboration with IFG to add flexibility to our customers to meet their own working capital objectives, as well as those of their suppliers," Apex Analytic CEO Steve Yurko said.  "The solution delivers multicurrency early payments to suppliers, while allowing customers to hold onto their own cash. Our goal was to find a partner who could not only bring a global fund sourcing capability, but could also provide fully-automated, real-time approval functionality that could be seamlessly integrated with our Supplier Portal."