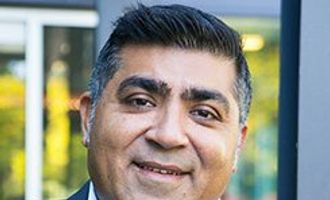 The top 3 financial technologies disrupting small business markets

News Desk
Last updated 12th Apr 2022
Most of the fintech innovations we read about on a day-to-day basis only concern major financial firms, banks, and stock markets. There is, however, another side to financial technology, which some would argue has a greater impact than its enterprise-level counterpart. These technological tools help small business owners grow their companies and are perhaps the most influential subset of tools on the market. 
In most cases, these financial technology solutions are created by entrepreneurs who have recognized an unmet need in their own business and go on to launch a new venture to meet that need for more than just themselves. And cash flow, in particular, is a big unmet need for small businesses. 
A U.S. Bank study indicated that 82% of businesses fail due to problems with cash flow. But today, new financial technology solutions can help businesses grow their customer base, increase their cash flow, and perform as their larger competitors do.
The following are the top three financial technology solutions that are disrupting the small business market in a greatly advantageous way.
1. A platform for trading and cash flow
While cryptocurrencies are all the rage, very few business owners can practically leverage these new forms of money because they still require an infusion of cash. However, business owners can make use of private currency, an alternative currency innovation. Private currency is an amazing revolution because it makes it possible for business owners to get things they need with what they already have, often using things they have in excess. By accepting a shared currency as payment, participants in the network can generate incremental revenue. This revenue is, in turn, spent within the network on other things the business needs.
By providing a platform through which business owners can trade their products and services, private currencies have effectively solved the problem of unutilized inventory and underwhelming cash flow. Over 30 per cent of the global economy is comprised of non-cash transactions, and private currencies can help small businesses tap into that potential.
2. Reduced fee payment systems
Payment giants like Amex were first to market with mobile payment solutions built for small business owners. E-Commerce solutions like PayPal also worked quickly to create ways for small to midsize companies to transact with customers and vendors. However, these early entrants charged exorbitant percentages and fees to process transactions, reducing their usefulness for small businesses.
Recently, though, there has been an increase in the number of mobile payment solutions on the market, as well as a number of alternative banking options, that offer more reasonable fees for business owners. And there is certainly a need for it. The World Payment Report found that cashless payments have risen to $433 billion, and that by 2020, they will increase by another 10.9%.
3. Enterprise platforms at small business prices
There are also a growing number of financial, accounting, and operational technologies launching platforms that can help businesses monitor and track every aspect of their operation, much in the way that enterprise-level competitors do. A small boutique on Main Street can now have tools similar to the big box retailer at the other end of town. 
Tools like Zoho and Wave are giving smaller brands the help they need to operate and capitalize on unrealized potential. By democratizing operations platforms, these companies are helping drive a new wave of growth for data-driven entrepreneurs. And that growth doesn't just improve the lives of business owners—it also creates an opportunity to hire new employees and help grow the economy.
The Future of Fintech for Small Business
We can expect to see a continued investment in technologies that enable small businesses to grow their operations. As the number of small businesses using these technologies grows, it will drive an increase of investment capital and continued innovation into the space. Best of all, as small business owners and innovators work together to improve their industries, the benefits will be experienced by everyone.
Bob Bagga is president and CEO of BizX and is recognized internationally for his accomplishments in the private currency and barter industries. He has built BizX to a business with thousands of members with a leading e-commerce marketplace and a private currency. This success is built on 20 years of experience, including building a number of successful trade exchanges. Mr. Bagga co-founded his first company, Barter Business Exchange, which went on to go public as Ubarter.com. He lives in Bellevue with his wife and three children and enjoys spending time with his family and participating in motorsports, travel and photography.