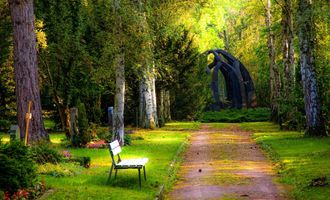 Fintech & end-of-life options
A whopping 42% of senior citizens now have smartphones — that's twice as many as in 2013. As financial technology improves accessibility for individuals monitoring their bank accounts, managing their insurance, and making investments, it's poised to transform the realm of end-of-life options. 
As technologically savvy individuals age, the technology they're comfortable with comes with them, including the ways in which they use fintech to manage their end-of-life financial options and work with their adult children via electronic banking. Furthermore, most older Americans feel that technology helps society in meaningful ways, and they have positive feelings about innovative ways to manage money. 
The Digitization of Insurance
Online banking has been the norm for over a decade, but insurance is one of those things people usually call in about or don't use an app to manage. You need secure transactions to write and manage it. 
That's where blockchain technology comes in. Through blockchain, insurance companies can more easily offer new policies, track changes, process payments, and learn important information about their customers to better serve them and customize policies. 
Currently, insurance options are pretty standard for seniors. Many will have invested in term life insurance when they were younger. Most term life insurance buyers get this type of insurance when they have children or other dependents. Term life insurance ensures your dependents are cared for in the event of your death. 
Towards the end of life, some seniors opt for life settlements. This process involves selling your life insurance for cash, and it works for some seniors who need more money but no longer have dependents (their children are generally adults at this stage). When seniors have term life insurance that they age out of, they can let it lapse or surrender it for cash. A life settlement is a third option: You give up your death benefits but get money upfront. (Before you do that, thoroughly understand and examine what you're signing, just as you would with a pension-advance loan.)
Insurance and Blockchain Technology
The insurance industry has embraced "insuretech" as a way of integrating technology into business-to-business (B2B) and business-to-consumer (B2C) insurance practices. With predictive technology and algorithms, the science of insurance can get more exact. Combined with the relative transparency of blockchain tech, it's ideal for the insurance industry. 
Several insurance agencies banded together to offer B3i, the Blockchain Insurance Industry Initiative. Participants in B3i believe that the industry will become more secure, efficient, and easier to grow through the use of distributed ledger technologies. The organization seeks to transform the industry by creating apps that utilize blockchain technology. 
This includes end-of-life insurance options, which have to be especially accessible when delivered to an aging population in a digital format. 
Managing Medical Expenses With Fintech
As technology users age, it's important for organizations and app developers to make money and health management processes easy. Especially in the United States, managing an aging body requires a lot of coordination and careful budgeting. From Medicare and private insurance disbursements for medical settlements and other legal and business matters related to injuries, it's a full-time job just managing what and when you should pay. 
Fintech has some answers for that. Seniors and other patients can use apps on their phones, tablets, and computers to stay organized and manage their health. These medical management apps include exciting features, giving users the ability to:
Organize medical documents
Securely store information using blockchain technology
Sign up for medication reminders
Use calendar functions for appointment reminders and rescheduling
Access health data presented with easy-to-understand visuals
Share information with trusted doctors and family members
Record voice memos from doctors
Save detailed information about medications
Check drug interactions
Use autocompletion to assist with spelling complex medical terms
Additionally, seniors can access helpful personal finance websites for free.
Medicare and Medicaid: Constant Changes
Medicare and Medicaid have faced constant changes since President Johnson signed them into law more than 50 years ago. The intention of Medicare is to make healthcare expenses affordable for seniors. Medicaid is to do the same for those of limited income. Medicare Part D, added in 2006, is a prescription drug add-on to help seniors deal with the rising costs of medication. 
The 1967, 1996, and 2012 amendments have widened coverage for these programs, assisting people with disabilities and bridging the gap for those who are not below the poverty level but can't afford insurance through the exchange. 
Many Americans depend on Medicare and Medicaid, and many seniors using these insurance options rely upon a host of apps and web-based information to help them navigate their healthcare options. 
As accessible options emerge to help seniors manage their end-of-life options, speak with insurance agents via video chat from the comfort of their homes, and monitor the values of their investments, fintech is poised to improve the lives of consumers of all ages. Seniors have options to remain autonomous, protect data, or get help from their family members and doctors. 
Even end-of-life wishes and directives themselves can be secured through apps using blockchain technology — and with participants of all ages, cryptocurrency distribution and disbursement at death is another challenge that must happen via secure fintech. Fortunately, the industry is capable of securely handling these matters for seniors.