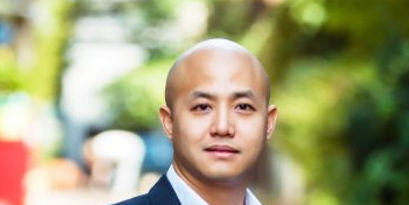 Crypto Briefing bringing unbiased assessment to crypto industry

News Desk
Last updated 30th Nov 2022
Han Kao's career as an entrepreneur perfectly coincides with the rise of blockchain technology, so it should be no surprise the software developer gravitated toward that industry.
Mr. Kao is the founder and CEO of Crypto Briefing, a publication advocating for the safe and responsible integration of blockchain technology and cryptocurrency into mainstream life. In addition to industry news, Crypto Briefing publishes live data, participates in industry events, and publishes original research through SIMETRI, a service using a proprietary evaluation methodology combining fundamental and quant analysis with crypto economic principles to identify potentially profitable crypto investments.
Soon afterbeginning his career in business, Mr. Kao saw applications for blockchaintechnology. He was leading an online event production and ticketing company andsaw Bitcoin's potential to address issues such as high fees, ticket fraud and chargebackconcerns that were harming the industry.
The technologyneeded to grow a little, he thought back then.
"Bitcoinwas not realistic at the time but it was awesome," Mr. Kao said.
By 2017 he was ready to take another look and this time it was more promising. Together with cofounder Jon Rice, Mr. Kao began researching cryptocurrency investments and ICOs.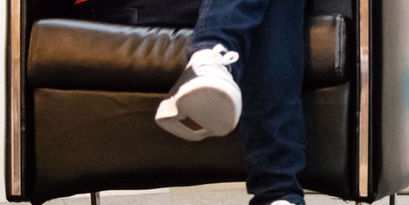 Theyquickly saw there were few legitimate sources providing reliable information toinvestors. Fake news and paid posts (sometimes unacknowledged by publishers)were commonplace. A fledgling industry at a crucial development stage neededmore.
"There wasa lack of honest and professional analysis," Mr. Kao recalled.
CryptoBriefing set out to change that with a two-pronged approach, Mr. Kao said. Theypublished unbiased articles not sponsored by any outside company.
"From DayOne we did not accept advertisements or sponsorships," Mr. Kao said.
They alsopublished more in-depth reviews and analysis for those readers wanting to digdeeper.
While manymarket participants in crypto's early days were serious about growing what theybelieved is an industry key to the world's economic future, some had no cluewhat they were doing and it showed. Others are faring well. Then there's thequick buck artists who never had an intention of delivering on their promises.
"Goodprojects had their head down and were focused on building something," Mr. Kaosaid. "They saw the need for capital formation and utilized ICOs. Most goodprojects had no issue raising venture capital."
It wasthose in-between projects, ones with new concepts or being developed by the unconnected,or those with the veneer of promise but with nothing under the hood that neededthe closer look Mr. Kao saw wanting.
I've talkedto a few venture capitalists over the past few years and they'll say the first aspectthey look at when evaluating an opportunity is the team behind it. Mr. Kaoagrees, especially because with blockchain technology being so greenfield thereisn't an established body of precedence to compare projects against. The bestones he saw had a well-developed testnet or MVP in advance of their ICO. Theyalso allowed access to their data so others could review it.
But ICOsdid have a few unique wrinkles, Mr. Kao conceded. Evaluators had to consider thetoken's utility and how it would be used. Was it providing access to a servicewith demonstrated demand or was it meant to stimulate demand? What is therelationship between holders and suppliers? How far away are projects fromreaching their goals? Is the timeline years out?
Manycompanies are taking blockchain technology in new directions, so reviewers don'thave the benefit of precedence. How does one stay on top of new and rapidlyevolving technology?
It isn't easy,Mr. Kao said. Evaluate KPIs, talk to people across the industry and get theirinsights. Slowly build your knowledge base and keep your wits about you.Promises of quick returns should be closely screened.
"That's thereality, software takes time," the former software developer observed. "Thingstake time to build and test. Expectations of investors were out of line withreality."
Mr. Kaoagrees there are many parallels between ICO mania and the dotcom bubble of aquarter-century ago. Hype cycles, parabolic increases, outrageous promises. Perceivedvalue was generated by attracting eyeballs to a website and little else.
One big difference now is the increased availabilityof information. It's much easier to find information on a cryptocurrencyproject than it was for Pets.com. We can now access a global library ofinformation that should produce more astute investors, if they take the time toread the information. Time frames like the two years it took for NASDAQ to hitits bottom and the decade or more to return to its peak should be much shorternow thanks to more information and real-time data availability. Specificallywith blockchain technology newer chains are being created and scalabilityconcerns are quickly being addressed.
"We do believe there has been value creationhere," Mr. Kao said. "There's been a tectonic shift in society as well astechnology."
Crypto Briefing recently joined the board of the CoinMarketCap's Data Accountability and Transparency Alliance. Along with companies such as Binance, Bittrex and Huobi they will work toward higher self-reporting and accountability for exchanges and projects. Both require the creation of frameworks to standardize order book data and related information to increase industry transparency, Mr. Kao said. Things are off to a good start as he estimates 70 percent of exchanges are compliant and self-reporting data.
For individual projects, the industry wouldlike to see better adherence to self-reporting standards. They also want toknow information investors require to make proper decisions like distributionnumbers and schedules, along with what percentage remains with ownership.
"A lot of these things surprisingly are notflushed out in a financing round or ICO," Mr. Kao said.
Investors looking for clear data should begintheir search at SIMETRI, a proven system for earning gains no matter which waythe market heads, Mr. Kao said. Subscribers receive 20-25-page reports onlisted cryptocurrency projects which dive into each company's merits andviability.
"We think that getting the right objectiveinformation into the hands of investors is a key step," Mr. Kao concluded.