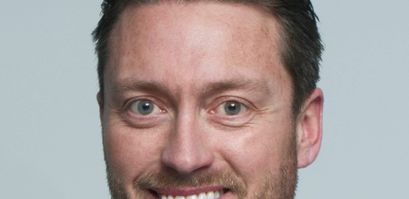 Amount in the Perfect Place to Drive Bank Digital Transformation
While they have received a boost from the pandemic, Amount was poised for success well before the world heard of COVID-19.
Amount provides a quick and effective way for banks to make a true digital leap, chief revenue officer Kevin Lewis said. And by "true digital leap" that means actually transforming the operation and not simply adding a smart surface over the same old legacy technology.
The company initially began within Avant, one of the pioneers in the digital lending space who were quick to develop novel loan servicing technology that would help them quickly become successful. As Avant grew, they developed a keen understanding of a bank's pain points in attempting to go digital because they were drawing customers who were good bets but previously underserved by the establishment.
Things began to shift in 2018 when Goldman Sachs debuted Marcus and banks realized these weren't niche lenders exploiting a fad but the bearers of a change in the industry, one driven by those wanting to transact digitally. With such a distinct value proposition the decision was made to make Amount its own separate company.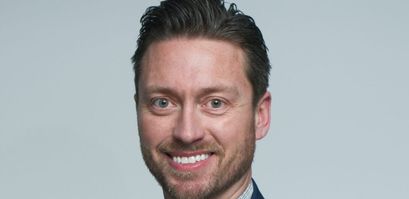 That process took most of 2019 and attracted a $58 million Series B led by QED Investors. Then the pandemic hit, and while Amount joined the rest of the world in a period of uncertainty, they soon saw they were sitting pretty.
"As things started to get clear we realized we are selling the perfect product at the perfect point in history," Mr. Lewis said.
If banks weren't certain of the need to go digital before COVID-19, 2020 hit them like a hammer. They needed to quickly adapt, but not with a niche provider but one who could take every part of the operation across the line. Amount allows banks to do that, from loan origination to servicing while offering the various retail products. Do it yourself and take a few decades or work with Amount and be ready much sooner.
"Today I think we have one of the more comprehensive solutions in the market when it comes to providing banks with technology," Mr. Lewis said. 
The pandemic also highlighted the need for point-of-sale financing, an offering which has been slow to take root in North America. I asked Mr. Lewis why he thought it has taken longer.
The large banks control the general purpose and private label credit card business and have been making fortunes from them forever. But while they're great transactional tools, they're horrible debt tools. As banks have fattened up on credit card profits, fintechs have been refining their offerings and creating efficiencies that consumers are noticing on a massive scale. So while many people still charge up their cards, consolidate and repeat, they are getting tired of the rigamarole of bringing in paperwork, proving identity and doing all of the cumbersome aspects traditional lenders require, if they even get in the door.
Consumers clearly expect more from banks, and that desire for better service has filtered down into POS financing, Mr. Lewis said.
"Now within the shopping cart you can effectively do that same process and get an instalment payment right at the point of sale with about the same amount of friction you'd have using a credit card," Mr. Lewis said.
Banks have noticed this, he added. Some considered it a fad two years ago but are now seeing how they can make the move.
Back when Bankless Times was founded a decade ago there was strong sentiment to revolutionize finance from top to bottom. While that is happening on a piecemeal basis, the banks aren't going anywhere due to a long list of factors including consumer trust, regulatory advantages and cost of capital, Mr. Lewis said. But the technology gap is indeed closing, so Amount is well-positioned to partner with banks in their technology transformation and its ongoing maintenance.
One aspect of that which will definitely stick is POS financing, Mr. Lewis believes.
"The point of sale is the best place to do it because you know where the funds are going, you've got a merchant partner there that is decreasing risk, and you get a merchant discount to get an immediate offset on the risk you are taking, but in order to unlock that opportunity you need the technology to get there," he concluded.