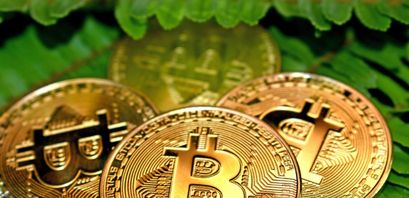 Bitcoin and Ethereum prices are soaring. Why is that?

Walter Akolo
Last updated 29th Jun 2022
Two of the world's largest cryptocurrencies, Bitcoin and Ethereum, have hit a high since May 2021. But given the crypto's history of volatility, what does this mean for investors? Read on to find out.
What has been happening with Bitcoin and Ethereum prices?
According to CoinDesk data, Bitcoin's price was at more than $50,000 on 4th September, a 20% increase from a month ago. On the other hand, Ethereum has been trading at more than $3,900 during the same period — a 40% increase.
These latest high price points signify that the two cryptos could be headed on an upward trajectory. The last time Bitcoin hit an all-time high was in April at $63,000. By July, the price had significantly dropped to below $30,000.
Ethereum has had the same volatility in price. The last time Ether traded above $4,000 was in mid-May, followed closely by a price crash, which saw the price drop to more than half.
Just like in the past months, these prices may either continue climbing or fall back. But why are they currently so high? Let's find out.
Reasons Bitcoin and Ethereum are shooting up
Several developments have provided a boost to these digital tokens.
El Salvador's Announcement on Bitcoin as a Legal Tender
El Salvador is set to become the first country in the world to use Bitcoin as one of its national currencies, alongside the US dollar. The government announced that the crypto would become a legal tender starting 7th September 2021. This news could spur more Bitcoin adoption in other countries and speculation, affecting the price.
NFTs Addition to Facebook
Facebook announced it would launch its own digital payment, Diem. On top of this, the company executives also announced in late August that they could add NFT features to their digital wallet, Novi.
NFTs are built on Ethereum's blockchain; therefore, they could become more popular and increase the demand for Ether with Facebook's heavy influence.
US Securities and Exchange Commission regulations
The SEC has been keen on ensuring that all players follow crypto regulations. The commission has even brought charges to crypto executives who don't heed the laws in place.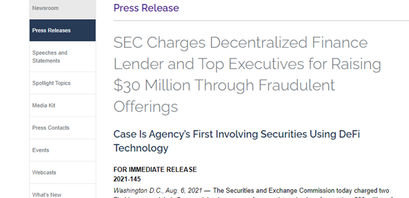 What should investors know?
Crypto investments are very volatile. So, if you have Bitcoin and Ethereum, it's better to treat them as a long-term investment and wait out. However, the upward trajectory is a positive step for most investors.

Walter Akolo
Walter is a writer from Nairobi, Kenya. He covers the latest news on the cryptocurrency market and blockchain industry. Walter has a decade of experience as a writer.