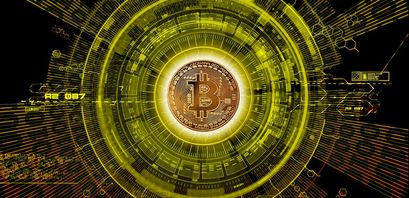 Brink and Stacks use rewards to fund BTC fellowship, expect to raise $165K in one year

Daniela Kirova
Last updated 5th Aug 2022
Brink and the Stacks Foundation announced plans to use stacking rewards to fund a new full-time Bitcoin developer fellow position. Stacks will make 1.32 million stacks tokens (STX) available to Brink. They anticipate these to yield $165,000 in Bitcoin over a year, they wrote in a blog post. Brink will receive the funds directly to their wallet twice a month.
Stacks Foundation wrote on its blog:
Stacks extends the functionality of Bitcoin, unlocking its full potential as the foundation for a better internet. Given its importance in our vision for the future, we're extremely grateful to be working with Brink to give back in this way and are delighted to see Stacking directly fuel continued Bitcoin development. For the unfamiliar, Stacking is a key part of Stacks' unique Proof of Transfer (PoX) consensus mechanism that secures the blockchain. Stackers can support security on the chain by locking their tokens to the network, in turn earning an ongoing 10-12% APY yield paid in bitcoin. In other words, it's bitcoin yield fueling Bitcoin development, how cool is that?
Stacks and Brink launched a dedicated website to track the stacking process' progress, according to which the funds raised so far amount to $10,378 (BTC 0.178).
The anatomy of stacking
Not unlike Ethereum staking, stacking allows users can earn rewards for locking their tokens value on a given network. The reward is 11% fund yield per annum on average on the Stack network. The added support for blockchain security is another plus.
Brink attracts funding from HRF, Gemini, Nexo, FTX
The open source organization, whose mission it is to support open source Bitcoin developers as a key aspect driving the global currency, has received funding from FTX, lender Nexo, the Human Rights Foundation, and crypto exchange Gemini for the first two fellowships. The third will be funded by Kraken. Organization funding is provided by investors John Pfeffer and Wences Casares.
1
Minimum Deposit
$10
Exclusive Promotion
More than 3,000 assets, including currencies, stocks, cryptocurrencies, ETFs, indices and commodities
Buy crypto, or trade cryptocurrencies via CFDs
This ad promotes virtual cryptocurrency investing within the EU (by eToro Europe Ltd. and eToro UK Ltd.) & USA (by eToro USA LLC); which is highly volatile, unregulated in most EU countries, no EU protections & not supervised by the EU regulatory framework. Investments are subject to market risk, including the loss of principal.
John Newbery, Bitcoin core developer and Brink cofounder, will supervise the year-long fellowship. Brink was founded in November 2020 as an independent organization to finance the open source developer community. It was founded with the purpose of distributing grants among developers working on Bitcoin projects and helping developers get started with fellowships and mentoring.
According to Newbery, Brink was launched to onboard and mentor new contributors, which 'hasn't been a priority for other funding organizations', and to further decentralize Bitcoin development funding.
Daniela Kirova
Daniela is a writer at Bankless Times, covering the latest news on the cryptocurrency market and blockchain industry. She has over 15 years of experience as a writer, having ghostwritten for several online publications in the financial sector.