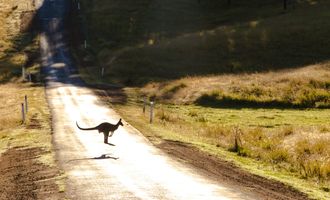 Australian Regulator Approves Bitcoin And Ethereum ETFs

Ruby Layram
Last updated 12th Apr 2022
The Australian Securities and Investments Commission (ASIC) has newly released a set of guidelines for ETFs that will operate in Australia. This could mean that Australians will soon be able to trade Bitcoin BTC and Ethereum ETH ETFs in the coming months. 
The new guidelines mean that ETFs that hold cryptocurrencies, or other digital assets, will be able to go live on the stock market in Australia. 
Companies that plan on bringing crypto ETFs to Australia will have to adhere to best practice guidelines. The custody of digital assets has been highlighted as a key element. 
The regulators are also asking firms who plan on bringing ETFs to Australian turf to design compensation schemes for investors. These compensation schemes will protect investors if the firm's assets get lost or stolen. 
1
Minimum Deposit
$200
Exclusive Promotion
More than 3,000 assets, including currencies, stocks, cryptocurrencies, ETFs, indices and commodities
Buy crypto, or trade cryptocurrencies via CFDs
This ad promotes virtual cryptocurrency investing within the EU (by eToro Europe Ltd. and eToro UK Ltd.) & USA (by eToro USA LLC); which is highly volatile, unregulated in most EU countries, no EU protections & not supervised by the EU regulatory framework. Investments are subject to market risk, including the loss of principal.
The guidelines made it clear that it is the responsibility of market operators to assess which digital assets are acceptable for an ETF. Among the criteria to be considered for an assessment were institutional support, the number of reputable service providers that exist and whether a regulated futures market exists. 
As of now, only Bitcoin and Ethereum would pass the checks. BTC and ETH are the only two crypto assets with a regulated futures market on the Chicago Mercantile Exchange (CME). ASIC has said that it expects the number of assets that fit that criteria to grow with time. 
ASIC Commissioner, Catherine Armour, explained, "The good practices we published provide practical examples of how these obligations may be met, in a way that maintains investor protections and Australia's fair, orderly and transparent markets."
Today's approvals follow recent news that crypto ETFs could be ready in Australia as early as mid 2022. This was provided that regulators gave the green light and that a number of Australian firms were already preparing an ETF offering. 
The approvals also come after Australian Liberal Senator Andrew Bragg composed a major new package of crypto reforms in the Australian parliament. It seems that the country is getting ready to expand participation in cryptocurrency.

Ruby Layram
Ruby is a writer for Bankless Times, covering the latest news on the cryptocurrency market and blockchain industry. Ruby has been a professional personal finance and investment writer for 2 years and is currently building her own portfolio of altcoins. She is currently studying Psychology at the University of Winchester, specialising in Statistical analysis.