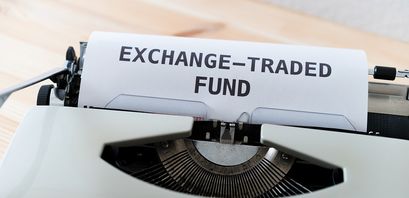 VanEck's Bitcoin ETF debuts next week

Daniela Kirova
Last updated 5th Aug 2022
Investment company VanEck's Bitcoin futures exchange-traded fund will be available for trading on the Chicago-based CBOE exchange next week. It was approved by SEC in late October, CoinDesk reported. According to CBOE's website:  
We are pleased to announce that 1 Exchange Traded Fund ("ETF") will be listed on Cboe and will begin trading as a new issue on November 16, 2021. Exchange-listed securities will be quoted and printed to the SIAC Tape B data feed. The underlying index data will be disseminated between 9:30 a.m. – 4:00 p.m. ET on Tape B.
SEC won't allow an ETF with direct Bitcoin backing
The new ETF will trade under the ticker XBZX. It is joining a growing number of Bitcoin futures-based ETFs after many years of delay and denial by the SEC. However, this development is only part of the solution.
SEC might be making a mistake according to industry commentators because an ETF backed by Bitcoin futures won't track the crypto's price as well as one with direct backing by Bitcoin.
Other milestones
SEC approved the ProShares Bitcoin Strategy ETF (stock ticker BITO), which was listed on NYSE thereafter. In almost no time, the fund gained more than $1 billion in investor assets, making it the fastest ETF to ever reach such an amount.
The second Bitcoin futures ETF was that of Valkyrie Investments, which started trading on the Nasdaq. VanEck's Bitcoin futures ETF was approved back in October.
SEC rejected VanEck's spot trading fund last week
The United States Securities and Exchange Commission (SEC) rejected a bitcoin exchange-traded fund run by VanEck as per an announcement on Friday. The ETF aimed to track the spot movement of Bitcoin's price.
CBOE BZX Exchange filed the VanEck Bitcoin ETF proposal back in March. CBOE wanted to become the first fund in the United States to track the biggest crypto's spot price.
VanEck's Bitcoin futures ETF has been considered effective by the SEC since October 23. While it has not started trading yet, it has been considered by some analysts as the first to follow ProShares.
No surprise there
The rejection of VanEck's spot price ETF doesn't come as a surprise. On a large number of occasions, the SEC has made it clear that it will not allow spot price Bitcoin ETF at the moment.
The watchdog has always made it clear that it is concerned about possible market manipulation, which would affect investors in Bitcoin adversely.  
Daniela Kirova
Daniela is a writer at Bankless Times, covering the latest news on the cryptocurrency market and blockchain industry. She has over 15 years of experience as a writer, having ghostwritten for several online publications in the financial sector.