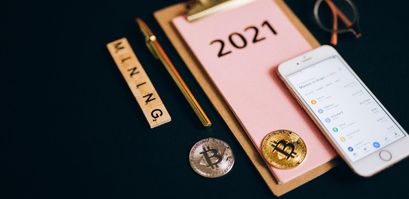 Melanion Capital acquires companies tied to bitcoin mined with renewable energy sources

Walter Akolo
Last updated 12th Apr 2022
The Paris-based asset manager, Melanion Capital, is creating a new business that will acquire "green and clean" bitcoin-focused companies.
Melanion Capital says the new business — a special purpose acquisition company — will invest in firms that mine, lend, trade, and hold Bitcoin mined with renewable energy sources. The asset manager is supervising several crypto ETFs (exchange-traded funds).
Melanion Capital says it will only use digital tokens that have never been used before, and Bitcoin mined through an eco-friendly process (or where its origin is well known).
Meanwhile, global investors want access to digital currencies on a regulated market, such as stock exchanges, amid global regulators' crackdown on crypto assets.
New business to prioritize ESG priorities
That said, more concerns arise about the environmental impact of Bitcoin mining —topic institutional investors are interested in as many (if not all) need to meet strict environmental, social, and governance (ESG) objectives.
Jad Comair, Melanion Capital's CEO, said the special purpose acquisition company will ensure investors access Bitcoin "in a way that prioritizes environmental, social, and governance objectives".
In a statement dated the 17th November, Melanion said the official launch of the new business (on Euronext) is slated for the next coming months. 
Europe is a key market for crypto ETF's products and businesses, with a range of ETFs linked to Bitcoin's performance and other cryptocurrencies including Ethereum.
1
Minimum Deposit
$200
Exclusive Promotion
More than 3,000 assets, including currencies, stocks, cryptocurrencies, ETFs, indices and commodities
Buy crypto, or trade cryptocurrencies via CFDs
This ad promotes virtual cryptocurrency investing within the EU (by eToro Europe Ltd. and eToro UK Ltd.) & USA (by eToro USA LLC); which is highly volatile, unregulated in most EU countries, no EU protections & not supervised by the EU regulatory framework. Investments are subject to market risk, including the loss of principal.
Paving the way for other countries is Sweden and Germany, which have both already approved crypto-exchange traded products (ETPs) from players such as 21Shares, Valor, and WisdomTree.
More countries catching up on the trend
Last month, the US Securities and Exchange Commission (SEC) approved the first Bitcoin futures ETF for the United States. However, the same regulator rejected VanEck's product application tide directly to bitcoins spot price.
Comair, the co-founder of Melanion, said Bitcoin is not leaving anytime soon "it is here to stay, not as a vehicle for speculation, but as a viable and valued part of mainstream financial and commercial infrastructure around the world".
He added the transitioning of cryptos such as Bitcoin can only be compared to the days when the Internet started — not everyone was interested in the idea at first.
"This is what we view as the Bitcoin Transition, as it represents a long-term investment trend comparable to the early days of the Internet".
Melanion Capital's new business (Melanion Digital) will soon launch as a lending platform, which Bitcoin-related companies will borrow money for new initiatives and projects. According to Melanion, they'll invest in crypto mining through a model that allows the company and its associates to earn royalties.

Walter Akolo
Walter is a writer from Nairobi, Kenya. He covers the latest news on the cryptocurrency market and blockchain industry. Walter has a decade of experience as a writer.