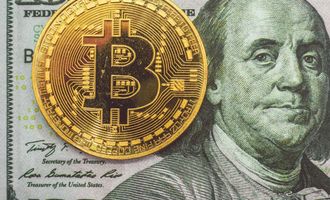 Mixed reactions from crypto communities as Jerome Powell begins second term

Walter Akolo
Last updated 12th Apr 2022
Varying reactions have ensued following Jerome Powell's renomination for a second term as Fed chair. Successful confirmation by the senate will see him lead as Federal Reserve chair for the next four years.
Lael Brainard awaits confirmation by the senate as vice-chair.
President Biden chose Powell, opposing speculations that Lael Brainard could take the top seat.
Bitcoin investors were optimistic that by Monday, weekend gains would go toward $60,000, but it traded lower at $56,000 after buyers took weekend profits. Many would attribute this to Biden's announcement, but some analysts see this as a normal occurrence. 
One analyst wrote an email to CoinDesk saying, "With bitcoin and other crypto assets having reached fresh all-time highs, there was always likely to be a measure of profit-taking from investors, which then translates into price weakness,"
Low interest rates made crypto prices shoot up
According to Bloomberg, risky bets like dog-themed cryptocurrencies have seen their prices increase rapidly in the last two years. 
Wall Street investors got relief and welcomed the renomination of Jerome Powell. The Fed cut interest rates and put measures to support the US economy, which helped the country avoid a long recession earning praise for Powell.
1
Minimum Deposit
$200
Exclusive Promotion
More than 3,000 assets, including currencies, stocks, cryptocurrencies, ETFs, indices and commodities
Buy crypto, or trade cryptocurrencies via CFDs
This ad promotes virtual cryptocurrency investing within the EU (by eToro Europe Ltd. and eToro UK Ltd.) & USA (by eToro USA LLC); which is highly volatile, unregulated in most EU countries, no EU protections & not supervised by the EU regulatory framework. Investments are subject to market risk, including the loss of principal.
However, Winston Ma, the managing partner of CloudTree Ventures, says, "The potential change of the [Federal] Reserve chairman could mean a significant change to the US monetary expansion policy, crypto regulation, and US digital currency agenda." 
"All these can disrupt the crypto trading market dramatically." He added.
Crypto investors urged to tread carefully
A recent rise in fund inflows shows that investors have an appetite for crypto exposure. 
Amateur investors and crypto-enthusiasts have been urged to watch their appetite for cryptocurrency investments.
The managing partner of immigration and tax adviser of Lesperance & Associates, David Lesperance, says, "As the holidays approach, crypto-enthusiasts should take a few minutes to rewatch the bank run scene from 'It's a Wonderful Life,' and apply its lessons to their own investments." 
Powell's take on crypto
Crypto communities have been eager to hear Powell's take about the industry. Speaking recently, Jerome Powell said the Fed would not ban crypto but said stable coins should be regulated.

Walter Akolo
Walter is a writer from Nairobi, Kenya. He covers the latest news on the cryptocurrency market and blockchain industry. Walter has a decade of experience as a writer.