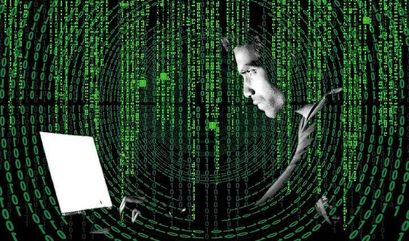 North Korea has hacked $1.7 billion worth of cryptocurrency from exchanges, considers it a long-term investment

Walter Akolo
Last updated 30th Nov 2022
Experts say that Pyongyang is going long on its take of tokens, rather than quickly trading them for cash.
North Korea has hacked USD 1.7B of crypto and views the loot as a 'long-term investment'.
North Korea's crypto exchange attacks
According to Newsis and Chosun, the US federal government prosecutor issued statements saying that North Korean hackers have been "conspiring with other money-laundering criminals" to "steal crypto-assets" from at least "three digital asset exchanges" before "laundering the proceeds."
According to data from Asan Institute for Policy Studies (AIPS), a US blockchain firm that analyses the crypto market and is headquartered in South Korea, there have been different cases of cryptocurrency exchange attacks. The attacks connected to North Korea include the Slovenian platform attack in 2017, the Indonesian raid in 2018, and the latest York hack in 2020.
Both the South Korean authorities and US experts blame Pyongyang for the 2017 attack on Bithumb and a $281 million attack on KuCoin. Seoul also claims the North was behind the attack of South Korea-based YouBit crypto exchange, which closed after the second attack.
In 2018, experts in Seoul and Washington insisted Pyongyang trained 20 cyber warriors and commanded them to storm western and western-associated cryptos with impunity.
1
Minimum Deposit
$10
Exclusive Promotion
More than 3,000 assets, including currencies, stocks, cryptocurrencies, ETFs, indices and commodities
Buy crypto, or trade cryptocurrencies via CFDs
This ad promotes virtual cryptocurrency investing within the EU (by eToro Europe Ltd. and eToro UK Ltd.) & USA (by eToro USA LLC); which is highly volatile, unregulated in most EU countries, no EU protections & not supervised by the EU regulatory framework. Investments are subject to market risk, including the loss of principal.
Laundering and long-term investment of the "crypto loot"
The big challenge facing North Korea now is to liquidate their stolen cryptocurrency. Their tactics typically involve moving coins to different wallets-like changing from Ethereum to Bitcoin. North Korean's tactics keep developing with time.
The "peel chain" tactic involves moving money in fast and automated transactions from one bitcoin wallet to a new address through hundreds or even thousands of transactions. They do this in a way to both hide the source of money and lessen the risk of indicating red flags.
The Asan Institute for Policy Studies' (AIPS) Senior Research Fellow, Koh Myung-hyunat, said: "Considering the fact that the price of bitcoin (BTC) has risen over 60 times since 2017, when North Korean hackers started hacking cryptocurrency exchanges, North Korea is using the stolen cryptocurrency from the perspective of long-term investment. For North Korea, cryptocurrency has become the only financial asset that can be gained while it is under tight economic sanctions, and [recognizes its value] for sanctions evasion-related purposes."
Finally, after monetizing the tokens, North Korea wants to use the money to put up an eagerly awaited coastal tourist attraction and a new general hospital in the capital.
If you want to buy cryptocurrencies, check out our guides below:

Walter Akolo
Walter is a writer from Nairobi, Kenya. He covers the latest news on the cryptocurrency market and blockchain industry. Walter has a decade of experience as a writer.