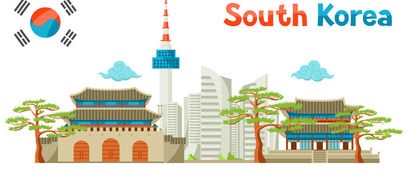 South Korean presidential aspirant to use NFTs to finance his campaign

Jinia Shawdagor
Last updated 31st Jan 2023
Lee Jae-myung, a South Korean presidential hopeful running on the Democratic Party's ticket, is planning to use non-fungible tokens (NFTs) to raise campaign funds. A report unveiled this news on January 2, noting that this move targets young, tech-savvy voters. Reportedly, the NFTs will feature Jae-myung's face and his election pledges.
According to the report, the Democratic Party, which is South Korea's ruling party at present, will issue the NFTs to anyone that contributes to Jae-myung's campaign. The presidential election is set for March 9, 2022.
The committee of the Democratic Party believes that leveraging NFTs for fundraising would help create a new medium for passing messages to voters. On top of this, the committee expects NFTs to introduce political memorabilia to a new era of digital natives. Moreover, the party believes the NFTs could hold future value worthy of financial investment for donors.
Explaining why the Democratic Party decided to use NFTs for fundraising, Kim Nam-kook, a campaign committee official, said,
As the young generation in their 20s and 30s are interested in emerging technologies, including virtual assets, NFTs and the metaverse, this type of fundraising could appeal to them.
On top of NFTs, the Democratic Party aims to embrace crypto donations. Through these initiatives, the party seeks to highlight its future technology direction. The Democratic party did not specify how many NFTs it would issue or how much donors would need to contribute to be eligible for receiving the digital collectibles.
1
Minimum Deposit
$50
Exclusive Promotion
More than 3,000 assets, including currencies, stocks, cryptocurrencies, ETFs, indices and commodities
Buy crypto, or trade cryptocurrencies via CFDs
This ad promotes virtual cryptocurrency investing within the EU (by eToro Europe Ltd. and eToro UK Ltd.) & USA (by eToro USA LLC); which is highly volatile, unregulated in most EU countries, no EU protections & not supervised by the EU regulatory framework. Investments are subject to market risk, including the loss of principal.
Politicians continue embracing NFTs and crypto
Jae-myung's decision to embrace NFTs comes after Representative Lee Kwang-jae of the Democratic Party of Korea announced that he would start accepting crypto donations in mid-January. By accepting donations in crypto, Kwang-jae hopes to push other South Korean leaders to change their outlook on cryptos.
He pointed out that,
I have had a deep sense of regret that the politicians here have had an outdated perception of digital assets at a crucial time when the blockchain technologies used for cryptocurrencies, NFTs and the metaverse, are advancing rapidly day after day.
Kwang-jae added that it is high time South Korean leaders start trialling cryptos to enhance their understanding of the technology and change their point of view on digital currencies and NFTs.
Before Kwang-jae, Blake Masters, who aspires to become Arizona's Senator, said he would sell NFTs based on the original cover of Zero to One, a New York Times Bestselling book he co-authored with Peter Thiel. Reportedly, the Senate candidate seeks to release 99 copies of the NFT, and donors will have to contribute $5,800 to get the NFT.
Jinia Shawdagor
Jinia is a fintech writer based in Sweden. With years of experience, she has written about cryptocurrency and blockchain for renowned publications such as Cointelegraph, Bitcoinist, Invezz, etc. She loves gardening, traveling, and extracting joy and happiness from the little things in life.