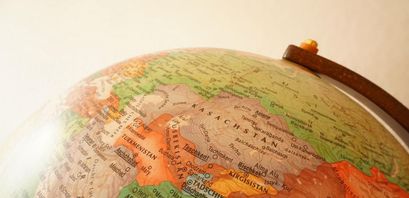 Bitcoin Plummets By 8% Amid Kazakhstan Internet Shutdown

Ruby Layram
Last updated 29th Jun 2022
The world's leading cryptocurrency lost around 8% in value and tumbled to under $41,000, as investors dumped their crypto coins. The large sell-off was partly spurred on by ongoing events in the Central Asian nation.
Dozens of citizens have died and public buildings across the country have been ransacked and torched in the worst violence experienced by the former Soviet republic during their 30 years of independence.
The upheaval has been fuelled by public anger over the country of 19 million's former ruler Nursultan Nazarbayev and his family amassing a huge fortune. Citizens are also angry over a hike in gas prices.
Security forces regained control of the streets of Kazakhstan's main city, Almaty, on Friday morning and the president said constitutional order had mostly been restored after days of clashes in which at least 26 demonstrators were killed and 18 law-enforcement officers died.
It came hours after 2,500 Russian 'peacekeepers' from the Russian-led Collective Security Treaty Organisation (CSTO) arrived in Kazakhstan on Thursday at the request of President Kassym-Jomart Tokayev.
1
Minimum Deposit
$200
Exclusive Promotion
More than 3,000 assets, including currencies, stocks, cryptocurrencies, ETFs, indices and commodities
Buy crypto, or trade cryptocurrencies via CFDs
This ad promotes virtual cryptocurrency investing within the EU (by eToro Europe Ltd. and eToro UK Ltd.) & USA (by eToro USA LLC); which is highly volatile, unregulated in most EU countries, no EU protections & not supervised by the EU regulatory framework. Investments are subject to market risk, including the loss of principal.
2
Minimum Deposit
$100
Exclusive Promotion
3
Minimum Deposit
$100
Exclusive Promotion
4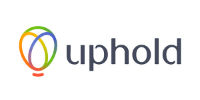 Minimum Deposit
$1
Exclusive Promotion
5
Minimum Deposit
$50
Exclusive Promotion
Trade and invest in over 25 cryptocurrencies
Extremely simple user interface
Over 68 million customers
The chaos in the country, which has led to a series of internet blackouts, has had a huge ripple effect on the Bitcoin sector.
Kazakhstan's national internet connectivity was just five per cent of ordinary levels on Friday. This made mining for Bitcoin impossible.
Bitcoin mining is the process by which 'miners' can create new coins to be sold on marketplaces. It is also how new transactions are confirmed by the Bitcoin network.
It works by using sophisticated hardware which contains an extremely complex computational maths problem.
The first computer that solves the puzzle is awarded the next block of bitcoins – and its associated miners are given crypto tokens. The process happens over and over again, producing an ongoing stream of new Bitcoin.
But Bitcoin's so-called Proof of Work mechanism requires a global network of computers to be running simultaneously when a transaction takes place. This means that mining requires a huge amount of energy.
The energy needed for mining is so large that China expelled its cryptocurrency miners in May 2021 because they were draining energy resources.
The miners found a new home in neighbouring Kazakhstan, where old coal mines have proven a cheap and abundant energy source. However, internet shutdowns have made it difficult for miners to carry on with their operations in the country.
Last year, Kazakhstan accounted for over 18% of the Bitcoin hashrate. This means that almost a 5th of the global power used to create Bitcoin was coming from Kazakhstan. Since the blackouts, it has been reported that 12% of the global hashrate has disappeared.
Trade with a cryptocurrency robot
Cryptocurrency robots are software tools that trade top cryptocurrencies using algorithms on your behalf. These robots usually partner with the best cryptocurrency brokers to provide the best trading experience. Below are some of the best cryptocurrency robots in the industry:
Quantum AI: Quantum AI is a cryptocurrency robot allowing you to trade BTC, USDT, LTE, XRP with a minimum deposit of $250. It offers automated trading features that do not require any trading knowledge.

Immediate Edge: Immediate Edge is one of the top crypto bots, allowing you to trade BTC, ETH, XRP, LTC and more, along with GBP, EUR, USD fiat currencies. Immediate Edge takes 2% commission on profits and claims 99% win rate. Immediate Edge gives beginners an excellent opportunity to explore contract-for-difference trading with some of the best Bitcoin brokers in their country.

Bitcoin Era: Bitcoin Era allows you to trade BTC, BCH, ETH, LTC, BTG, ZEC and 8 more top cryptocurrencies. Bitcoin Era claims to have a powerful AI algorithm developed to carry out profitable trading strategies. It comes with a minimum $250 deposit and no trading fees.

Ruby Layram
Ruby is a writer for Bankless Times, covering the latest news on the cryptocurrency market and blockchain industry. Ruby has been a professional personal finance and investment writer for 2 years and is currently building her own portfolio of altcoins. She is currently studying Psychology at the University of Winchester, specialising in Statistical analysis.