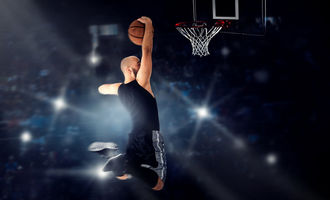 NBA Top Shot NFTs quietly gained 72% over the past 30 days

Jinia Shawdagor
Last updated 12th Apr 2022
According to data from Cryptoslam, the project's secondary sales hit $53.8 million.
This surge comes after Dapper Labs launched a new TV and social media ad featuring Kevin Durant.
Dapper Labs also dropped Ultimate Fighting Championship (UFC) Strike NFT collectibles over the weekend.
As the crypto market continues performing deplorable, non-fungible tokens (NFTs) seem unaffected, with the sector raking in massive amounts of money. OpenSea, the largest NFT marketplace, exceeded its single monthly record in the past week, with sales exceeding $3.5 billion in January so far.
While multiple projects have been thriving, one NFT project, in particular, has been on a bullish streak over the past 30 days. NBA Top Shot, a Dapper Labs NFT project that runs on the company's Flow blockchain, has seen its secondary market sales climb 72% over the past month to hit $53.8 million, according to data from Cryptoslam.
NBA Top Shot is deemed the first series that started the mainstream NFT craze in March last year. However, many considered the project dead after plunging in June and failing to recover with the rest of the market in August.
This poor performance was due to enthusiasts considering the project NFT lite because it targeted NBA fans and allowed purchases in dollars. However, with the recent performance, NBA Top Shot seems to be making a comeback.
NBA Top Shot's rebound comes after rolling out a new TV and social media ad campaign that features NBA star, Kevin Durant. The project promises first-time Top Shot pack buyers a free Durant NFT moment. This is Durant's latest crypto-related promotion, seeing as he previously signed a partnership with leading American crypto exchange Coinbase.
Before this, he had invested in Coinbase, an investment that might have pushed the NBA to make Coinbase its official crypto exchange.
Dapper Labs continues expanding
This news comes as Dapper Labs continues with its expansion plans, launching Ultimate Fighting Championship (UFC) Strike NFT collectibles over the weekend. The drop came after the UFC 270 pay-per-view live event on Saturday.
The NFTs were minted on Flow and they feature video footage from UFC events, just like NBA Top Shot. However, unlike NBA Top Shot, the UFC NFTs will have the original audio to match the video clip. On top of this, Dapper Labs sold all packs, which boast a random selection of moments, at the same price.
The first packs featured moments from fighters like Francis Ngannou, Amanda Nunes, Kamaru Usman, Rose Namajunas, Derrick Lewis, and Justin Gaethje.
Before this, the company announced the much-anticipated NFL version of NBA Top Shot dubbed NFL All Day in September last year. This NFT collection is set to drop at the end of this NFL season.
Jinia Shawdagor
Jinia is a fintech writer based in Sweden. With years of experience, she has written about cryptocurrency and blockchain for renowned publications such as Cointelegraph, Bitcoinist, Invezz, etc. She loves gardening, traveling, and extracting joy and happiness from the little things in life.