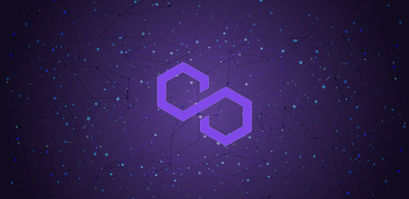 Polygon raises $450M in Sequoia-led funding round

Daniela Kirova
Last updated 1st Sep 2022
Among the participants were Galaxy Digital, SoftBank Vision Fund 2, Republic Capital
Polygon will use the money to expand Polygon Edge, PoS, and Avail among other scaling solutions
Polygon is very active in Web3, enhancing its developer network to drive the next generation of dApps
Polygon raised $450 million in a funding round led by Sequoia Capital India and backed by some of the most reputable venture capital funds. This is further proof that major investors are looking to support the future of Web3 development, CoinTelegraph wrote.
Among the participants were Galaxy Digital, SoftBank Vision Fund 2, Republic Capital, and Tiger Global. Billionaire Kevin O'Leary also took part.
Funds used to expand scaling
Polygon will use the money to expand Polygon Edge, PoS, and Avail among other scaling solutions and to facilitate mainstream adoption of Web3 applications. After investing more than a billion in zero-knowledge tech last year, this remains a target.
Polygon drew considerable attention in 2021 as the explosive growth of NFTs and decentralized finance raised concerns about the capacity of Ethereum Mainnet. Polygon cofounder Sandeep Nailwal told CoinTelegraph in an interview in December that Ethereum's highly-anticipated upgrade was unlikely to provide enough scalability to meet demand, adding:
Even if 2.0 comes in here, that will not provide enough scalability. [In 2022], the proof-of-stake upgrade will keep everything the same; like Ethereum has 13 transactions per second [TPS] right now, maybe it will go to 20 TPS [after PoS], but not more than that. So that does not add anything to scalability.
Polygon has been very active in Web3, enhancing its developer network to drive the next generation of dApps. Web3 enjoys great support. Silicon Valley venture fund Andreessen Horowitz recently announced it would invest another billion in Web3 startups.
Market data
At the time of writing, the price of Polygon's native token MATIC was $1.94 with a 24-hour trading volume of just over $1.5 billion. Polygon is up 14.06% in the last 24 hours. The current CoinMarketCap ranking is #15, with a live market cap of almost $14.5 billion.
There is a circulating supply of almost 7.5 billion MATIC coins and a max supply of 10 billion MATIC.
About Polygon
Polygon, previously known as the Matic Network, is the first well-structured, easy-to-use platform for Ethereum scaling and infrastructure development. Its core component is Polygon SDK, a modular, flexible framework that supports multiple types of applications.
Using Polygon, one can create optimistic rollup chains, ZK rollup chains, standalone chains or any other kind of infrastructure required by the developer.
Polygon effectively transforms Ethereum into a full-fledged multi-chain system, akin to others such as Polkadot, Cosmos, and Avalanche with the advantages of Ethereum's security, vibrant ecosystem, and openness.
Daniela Kirova
Daniela is a writer at Bankless Times, covering the latest news on the cryptocurrency market and blockchain industry. She has over 15 years of experience as a writer, having ghostwritten for several online publications in the financial sector.