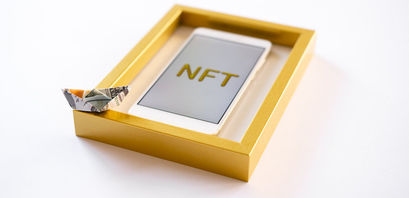 Wrangler, Leon Bridges, and LTD.INC launch NFT collection

Daniela Kirova
Last updated 29th Jun 2022
NFTs will be presented within the framework of "Mr. Wrangler", LTD.INC's first fashion campaign
NFTs were created around a rare denim suit, tailored exclusively for Bridges
The "Mr. Wrangler" fashion campaign is fully carbon-negative
Denim brand Wrangler, Grammy award-winning artist Leon Bridges, and NFT marketplace LTD.INC have launched a collection of 75 digital-only NFTs, Bankless Times learned from a press release. The NFTs will be presented within the framework of "Mr. Wrangler", LTD.INC's first fashion campaign.
Rare denim suit is at the heart of the collection
The NFTs were created around a rare denim suit, which was tailored exclusively for Bridges. He inspired the collection by reaching out for it. The second drop will feature a digital NFT and unique physical replica of the garment, presented at a private New York Fashion Week event in September.
Sean Gormley, Global Creative Concept Director at Wrangler commented:
This journey began when Leon Bridges reached out for a custom heritage denim suit from Wrangler. Exciting innovation is happening at the intersection where the physical meets the digital and where craftmanship meets technology. Wrangler rides into a digital renaissance with an authentic expression about the past and the future.
NFT holders get VIP pass to exclusive Bridges show at NYFW
Apart from owning the valuable NFTs, each one from the collection will give its holder access to a number of extras. These include dynamic digital communities, attractive virtual wearables, and VIP passes to an invite-only, exclusive show by Leon Bridges at New York Fashion Week, which will take place in September this year.
Leon Bridges said:
Fashion, technology and music influence us all, and I love the way Wrangler is interconnecting all three on this wild ride. Through Wrangler, I channel my Texas roots and the essence of who I am, so I'm honored to help the brand celebrate its history while continuing to write the future.
The "Mr. Wrangler" fashion campaign is fully carbon-negative. This is ensured through a partnership with Offsetra, an organization that supports companies in achieving net zero emission.
Daryl Kelly, CEO of LTD.INC added:
We are honored to partner with Wrangler and Leon Bridges to launch the "Mr. Wrangler" NFT Collection for the brand's 75th Anniversary. The collection represents a first of its kind NFT class that crosses the physical, digital and virtual worlds. Over the last year, we have been forging partnerships with well-established artists, brands and creators to help them step into space and craft thoughtful NFT collections that bridge the gap between the physical and virtual economies, allowing them to connect with their audiences in new and exciting ways.
Daniela Kirova
Daniela is a writer at Bankless Times, covering the latest news on the cryptocurrency market and blockchain industry. She has over 15 years of experience as a writer, having ghostwritten for several online publications in the financial sector.