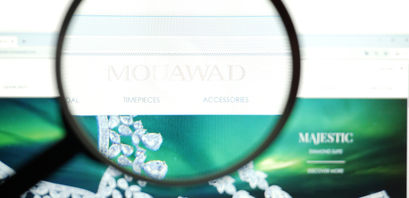 Icecap and Mouawad launch Miss Universe crown NFTs

Daniela Kirova
Last updated 29th Jun 2022
Companies will offer fractionalized ownership of the crown through NFTs
The NFTs will be available on select crypto exchanges once launched
Supply and demand will determine their value
Icecap, the world leader in creating NFTs for investment-grade diamonds, and world-known luxury jewellery house Mouawad reached an agreement to offer fractionalized ownership of the Miss Universe crown through NFTs. The crown was originally created by the famed jewellery house.
The process will be arranged through the two companies' Dubai subsidiaries. The NFTs, denoting ownership, will be released in the second half of this year.
Select crypto platforms
The NFTs will be available on select crypto exchanges once launched. The initial value will be set by an expert. After the listing, the value is liable to change as it will be determined by supply and demand.
Fans will have access to the crown for the first time in history
Fans of the Miss Universe pageant have never had this kind of access to the iconic crown, not to mention ownership of it. If it is ever retired, token holders can vote to auction off their share of it or continue trading them if it's placed in a museum.
Pascal Mouawad, Co-Guardian of Mouawad commented:
Miss Universe is one of the most glamorous and popular competitions in the world today. It is inspiring to have an event that extends the human ideals of strength, unity, intelligence, and perseverance. The crown itself represents the powerful message of these values and is one of the most extraordinary pieces of jewellery in the world.
Jacques Voorhees, Icecap's founder and CEO, noted:
As our world moves increasingly towards digitalization, things become possible that would have been difficult to grasp less than a generation ago. NFTs provide not merely immutable proof of ownership of an object, but they can also allow the holder to unlock digital content associated with that object—in this case, about the pageant, the contestants, the contestant stories, and the crown itself.
Paula M. Shugart, Miss Universe Organization President said:
We're thrilled fans will get the chance to own a piece of our history. The Miss Universe Organization is proud to partner with Icecap and Mouawad for this exciting opportunity and new way to engage with fans and reach a greater audience.
Dr. Marwan Alroui, CEO of the Dubai Blockchain Center added:
We're very pleased the Miss Universe Power of Unity Crown tokenization project is being based out of Dubai. Dubai is already a blockchain hub and has also become one of the world's primary diamond trading centres. This connection with the Miss Universe competition we expect will help focus attention on Dubai's increasing role in these industries.
Daniela Kirova
Daniela is a writer at Bankless Times, covering the latest news on the cryptocurrency market and blockchain industry. She has over 15 years of experience as a writer, having ghostwritten for several online publications in the financial sector.