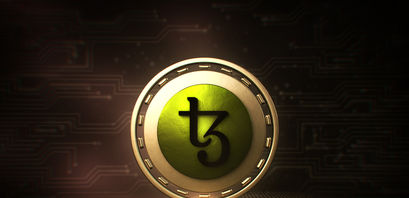 Ninth Tezos upgrade reduces block times and improves finality

Daniela Kirova
Last updated 29th Jun 2022
The upgrade prepares the protocol for EVM compatibility and rollups for WebAssembly
Ithaca 2will reduce the requirement on network validators from 8,000 tez to 6,000 tez
Tezos developers propose to scale using optimistic rollups based on Arbitrum and zk-rollups
Tezos, one of the first Proof-of-Stake blockchains with the longest history, has activated Ithaca 2, the ninth upgrade to the protocol, following a vote by the Tezos community. This upgrade replaces Emmy, the previous consensus algorithm, with Tenderbake, Bankless Times learned from a press release.
Setting the stage for a new epoch of innovation
The Tenderbake consensus algorithm is a revolutionary upgrade, setting the stage for a new epoch of innovation for the Tezos protocol. It reduces block times, leading to streamlined running of apps and faster transactions on Tezos.
An unprecedented achievement
Ithaca 2 upgrade is an unprecedented achievement for open-source decentralized software and blockchains. It shows how effective the blockchain's governance framework is, built to enable dramatic changes in design.
The upgrade further prepares the protocol for EVM compatibility, rollups for WebAssembly, and other ambitious scalability plans. Mainnet compatibility will involve pre-checking, a lightweight validation scheme to augment overall throughput.
Reducing pressure on validators
The Ithaca 2 upgrade will reduce the requirement on network validators from 8,000 tez to 6,000 tez, strengthening the blockchain's decentralized nature.
Cutting-edge innovation from across the industry
Tezos was created with evolution and growth in mind. Its advanced governance framework enables it to integrate innovations from across the blockchain industry through a mechanism that self-amends. For instance, the Edo upgrade introduced shielded transactions from the Zcash Sapling protocol and Ithaca 2 introduced Tenderbake, based on the Cosmos protocol.
Proposals for optimistic rollups on Arbitrum
Last month, Tezos developers announced proposals to scale using optimistic rollups based on Arbitrum as well as zk-rollups in line with important research.
Best-in-class core tech
Thanks to these and other planned upgrades, Tezos continues to provide leading features across privacy, scalability, and security and best-in-class core technology.
Smart contract calls grew from 100K to 6.2M+ in a year
To say Tezos has seen booming user activity is an understatement. Smart contract calls increasing from 100,000 to over 6.2 million between January 2022 and 2022. What's more, the energy-efficient blockchain has the footprint of 17 individuals a year on average.
Growing adoption and momentum
Tezos' adoption and momentum are growing through high-profile partnerships with global brands and leading sports franchises like Red Bull Racing, The Gap, Manchester United, Kia and more. By collaborating with Tezos, prominent institutions across industries are demonstrating trust in Tezos as the most affordable and energy-efficient blockchain heralding the Web3 revolution.
Daniela Kirova
Daniela is a writer at Bankless Times, covering the latest news on the cryptocurrency market and blockchain industry. She has over 15 years of experience as a writer, having ghostwritten for several online publications in the financial sector.