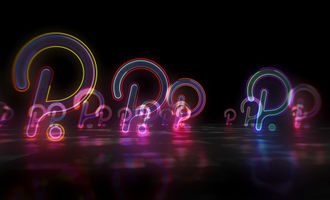 Polkadot price prediction amid strong Kusama, Acala, Moonbeam growth

Crispus Nyaga
Last updated 9th May 2022
Polkadot price has struggled in the past few months.
Anchor Protocol will launch on Acala Network.
Tether has a partnership with Kusama
The Polkadot price has struggled in the past few weeks even as its ecosystem continues growing. DOT is trading at $18.15, which is about 67.85% below its highest level in 2021. As a result, its total market capitalization has dropped to about $20 billion, making it the 11th biggest coin in the world.
Ecosystem growth
Polkadot is a leading blockchain project that was developed by a former Ethereum co-founder. The network uses several technologies to solve some of the challenges in the blockchain industry.
For example, it was one of the networks to embrace the concept of sharding, which is now being embraced by Ethereum. Sharding breaks blocks into small shards with the goal of increasing a network's throughput.
Polkadot also uses the relay network to boost the interoperability of multiple parachains. Further, it hosts parachains, which are blockchain projects with their own cryptocurrencies.
Polkadot price has lagged this week despite several positive stories about the network. First, Anchor Protocol announced that it will build a new decentralized finance (DeFi) platform on Acala Network. Acala is a leading player in Polkadot's network having won the parachain auctions.
Anchor, on the other hand, is a leading player in the DeFi industry. It has a total value locked of over $25 billion, making it the second-biggest platform in the industry. Therefore, there is a likelihood that other DeFi projects will embrace Acala and other Polkadot platforms.
The second big story was that Tether will launch its stablecoin in Kusama. Kusama is a blockchain platform that was created by Polkadot's creators to act as a launchpad for projects in Polkadot. In a statement, a Polkadot official said:
"Tether's deployment on Kusama is a clear indication that there is interest in having it available to builders in the Polkadot ecosystem alongside the Polkadot-native options that are launching as well."
Further, Polkadot's Moonbeam project has been in a strong growth in the past few weeks. Its total value locked has grown to about $153 million.
Polkadot price prediction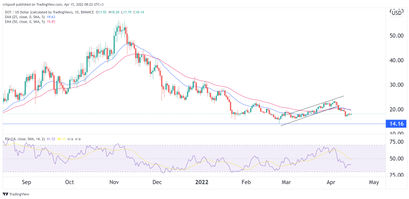 The daily chart shows that the DOT price has been in a strong bearish trend in the past few months. The coin has managed to move below the 25-day and 50-day moving averages. The current phase of the downward trend happened after the coin formed a small ascending channel pattern. The Relative Strength Index (RSI) is also approaching the oversold level.
Therefore, there is a likelihood that the Polkadot price will keep falling as bears target the next key support level at $14.16, which was the lowest level this year. Read this Coinbase Pro review before you buy Polkadot in its platform.

Crispus Nyaga
Crispus is a financial analyst with over 9 years in the industry. He covers cryptocurrencies, forex, equities, and commodities for some of the leading brands. He is also a passionate trader who operates his family account. Crispus lives in Nairobi with his wife and son.