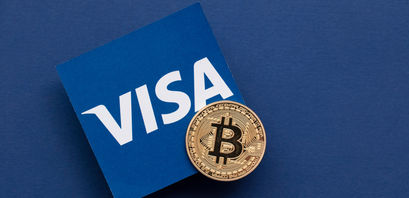 Critical: 25% of US Crypto Buyers File Chargebacks

Daniela Kirova
Last updated 11th Aug 2022
66% of US shoppers and 44% of British shoppers filed chargebacks over the past year
Consumers use chargebacks to express dissatisfaction with services or products received
Credit card chargebacks across industries are reaching crisis levels for US and UK retailers, according to a wide-ranging survey of consumers on both sides of the Atlantic published today by chargeback expert platform Justt.
66% of US shoppers and 44% of British shoppers filed chargebacks over the past year. Many of them have filed numerous ones, damaging customer relationships and eating into retailers' revenue in the process.
Chargebacks have become routine
The recent survey shows that shoppers on both sides of the Atlantic use chargebacks as a way to express dissatisfaction with the services or products they have purchased.
US consumers were substantially more aggressive than their British counterparts in their use of chargebacks industry-wide. They were also more prone to request serial chargebacks.
25% of US crypto buyers filed chargebacks and 15% of all consumers surveyed said they had filed at least five disputes in the past year.
Vulnerable industries
Mobile and online gaming was especially vulnerable, with half of US shoppers sharing they had filed a chargeback for such purchases.
The entertainment and travel industries were hit by COVID-related disruptions, with 16% of UK buyers and 36% of US ones sharing they had disputed travel or entertainment-related buys using chargebacks.
The rising tide of chargeback activism
Both UK and US consumers are introducing a tendency of "chargeback activism", with almost half of US shoppers saying they had considered using or used chargebacks to punish businesses whose values were different from theirs.
Fueling the problem
Buy now, pay later (BNPL) services are fueling the problem. Almost a third of US consumers who use them said they had used chargebacks or refunds to reverse BNPL transactions over the past year.
A form of protection
Both British and American users perceive credit card chargebacks as a way to protect themselves as consumers. 52% of UK shoppers and just under half of US ones stated they intentionally pay for high-risk purchases by credit card.
Roenen Ben-Ami, Justt co-founder and Chief Risk Officer, said:
This survey shows that consumers increasingly see chargebacks as part and parcel of the retail process — a protection they're entitled to if they feel disappointed by their shopping experience. With new retail practices and payment technologies only exacerbating the chargeback problem, retailers urgently need to find a scalable mitigation solution to help them effectively manage transaction disputes.
What can retailers do?
So, how can retailers protect themselves from this "friendly fraud?" More than half of US shoppers said they would be less likely to file chargebacks if there were a generous returns policy in place. 60% said the same in the UK.
Still, businesses need a scalable and comprehensive solution to help them control chargebacks and file precise disputes in a timely manner.
Daniela Kirova
Daniela is a writer at Bankless Times, covering the latest news on the cryptocurrency market and blockchain industry. She has over 15 years of experience as a writer, having ghostwritten for several online publications in the financial sector.