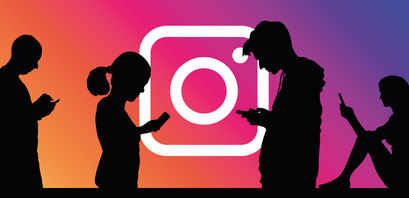 Flow Price Prediction: Brace for a Pullback After Meta Integration

Crispus Nyaga
Last updated 11th Aug 2022
Flow price went parabolic on Friday after its integration with Meta Platforms.
Flow is the official blockchain partner for the Instagram NFT program.
Flow price went parabolic on Friday this week as demand for the coin rose. The token jumped to a high of $3.80, which was the highest level on record. It has risen by more than 150% from its lowest level this year, bringing its total market capitalization to more than $3 billion.
What is Flow and why is it rising?
Flow is one of the several blockchain platforms that is changing how people develop decentralized projects. It was created by the same team that launched CryptoKitties.
Flow has significantly faster speeds than Ethereum while the overall cost of transacting is significantly lower. It also has significantly lower carbon emissions than Ethereum and other proof-of-work networks.
Flow has been embraced by some of the top companies in the decentralized industry. Some of the top applications that use Flow are Alchemy Pay, Dimension X, and Nyxl among others. Alchemy Pay is a popular fintech solution that is at the intersection of fiat currencies and cryptocurrencies. It helps sellers around the world to receive crypto payments.
Flow price is rising because of the strong partners it has formed in the past few months. It is the blockchain partner of companies like NBA, UFC, NFL, La Liga, Unisoft, and Samsung among others.
The main catalyst for it going parabolic is that it started rolling out the products of its Instagram partnership. This means that users can now connect their Dapper wallet to showcase their NFTs on Instagram. Instagram hopes to be a leading platform for NFT sales. The service will also be rolled out in other platforms owned by Meta Platforms.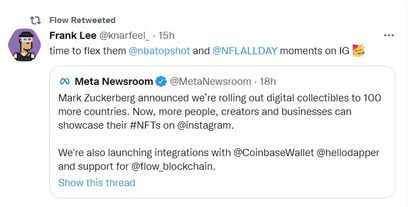 Flow price prediction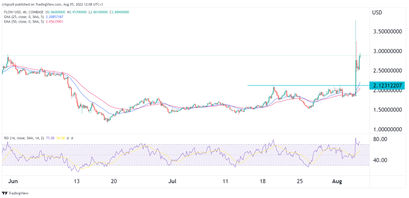 The four-hour chart shows that the Flow price went parabolic after its integration with Meta Platforms. This was a notable move considering that Meta is one of the biggest companies in the world with billions of users.
As it rose, the coin managed to move above the important resistance level at $2.13, which was the highest level on June 19th. It also rallied above the 25-day and 50-day moving averages while the Relative Strength Index moved to the overbought level.
While Flow is a good coin, I suspect that it will pull back during the weekend as the enthusiasm of the Meta partnership fades. If this happens, the next key level to watch will be at the support at $2.13.

Crispus Nyaga
Crispus is a financial analyst with over 9 years in the industry. He covers cryptocurrencies, forex, equities, and commodities for some of the leading brands. He is also a passionate trader who operates his family account. Crispus lives in Nairobi with his wife and son.