Sam Bankman-Fried Net Worth Analysis in 2022

Rebekah Carter
Last updated 26th Sep 2022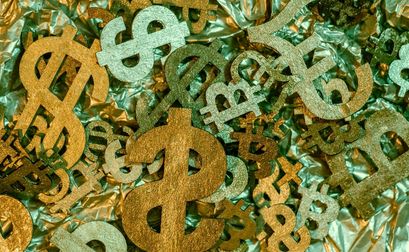 In this Sam Bankman-Fried Net worth analysis, we're looking at the current net worth and financial standing of one of the world's biggest crypto billionaires. Known to some as the "crypto guy," Sam Bankman-Fried has jumped into the spotlight in the crypto industry out of relative obscurity.
Bankman-Fried had earned his "billionaire" status at the age of 29, building on a physics degree earned at MIT and a background in the Wall Street trading firm "Jane Street." With a high IQ and a passion for technology, Sam Bankman-Fried has gained quite a fortune.
Here's your guide to Sam the billionaire.
Who Is Sam Bankman-Fried?
Sam Bankman-Fried is the CEO of FTX, an exchange for cryptocurrency based in the Bahamas with a current market valuation of over $33 billion. FTX is currently the world's fourth largest cryptocurrency exchange by volume and one of the best-known crypto projects in the world.
Also known to some as "SBF," Bankman-Fried is also commonly referred to as the "FTX founder," although he actually co-created the cryptocurrency exchange with Gary Wang. The billionaire also founded a quantitative cryptocurrency trading firm named Alameda Research, valued at around $1 billion as of 2021, with $13 billion in assets.
Outside of his own founded companies, Sam also makes his money from stakes in other businesses. For instance, he currently owns a stake in the Robinhood markets brokerage. As of the time of writing, Sam is only 30 years old and is one of the richest men in the world for his age.
How Did Sam Bankman-Fried Make His Money?
The FTX owner and investor known as "SBF" started his journey into the billionaire landscape in 2014, when he finished his physics degree at the Massachusetts Institute of Technology. Following his graduation, he spent three years as a trader at the quantitative trading firm "Jane Street" on Wall Street before eventually launching Alameda in 2017.
It wasn't until 2019 that the founder of FTX got together with Gary Wang to create the world-leading cryptocurrency exchange. By 2021, Sam Bankman-Fried had an estimated net worth of approximately $22.5 billion, making him one of the richest people under the age of 30.
Allegedly, the founder is a big believer in altruism and plans to give away some of his massive FTX net worth eventually. However, he has only donated approximately 0.1% of his earnings so far.
What Is Sam Bankman-Fried's Net Worth in 2022?
At the end of 2021, the net worth of Sam Bankman-Fried was around $16.2 billion. Throughout the beginning of 2022, searches for "SBF net worth" increased as the value of the FTX marketplace grew. On the 28th of March 2022, Samuel's net worth was estimated to be around $25.7 billion.
Unfortunately, issues with the cryptocurrency market quickly caused the FTX founder's net worth to drop in the months following March. At one point on June 29th, 2022, the cryptocurrency entrepreneur was only worth around $8.05 billion.
At the time of writing (August 18th, 2022), Bloomberg estimates the net worth of the FTX CEO to be approximately $13.3 billion. However, Sam isn't concerned about his lost income. He believes crypto markets are beginning to stabilize, which will allow his value to grow again in the years to come.
How Much of FTX Does Sam Own?
The future of Sam Bankman-Fried's next worth will largely depend on the performance of the FTX marketplace in the years to come. In January 2022, FTX raised $400 million in a fundraising round and is currently valued at $33 billion.
According to Bloomberg, Sam currently owns a 54% stake in the FTX company, based on information provided by a mutual party. Additionally, Sam is also responsible for FTX US, the American brand of FTX valued at $8 billion. Bankman-Fried is estimated to own about 70% of the US firm, based on the company's fundraising background.
While the FTX owner's net worth analysis might not look as good right now as it did in early 2022, there's still a significant opportunity ahead for the young entrepreneur. Interestingly, Bankman-Fried has never given a clear report of his own net worth to analysts, making any estimates difficult to perform.

Rebekah Carter
Rebekah Carter is a dedicated online marketing professional and writer. With experience in the world of entrepreneurial development, business growth, communication and collaboration, and even health and fitness, Rebekah is constantly looking for ways to expand her expertise, and share her knowledge with the digital world.