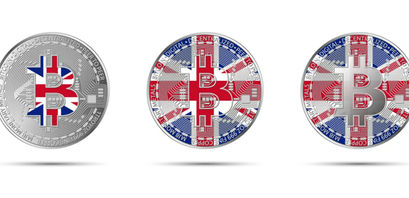 UK set to become global crypto hub as crypto adoption increases 650% in 3 years

Amala Pillai
Last updated 27th Jul 2022
Stablecoins to be accepted in the UK
UK to see more crypto regulation
Crypto adoption in the UK has increased 650% in three years
Stablecoins will officially be accepted as a form of payment in the UK. This is only part of a series of measures announced by Chancellor of the Exchequer, Rishi Sunak.
Per the HM Treasury, other significant initiatives include:
A 'financial market infrastructure sandbox' to enable firms to experiment and innovate, an FCA-led 'CryptoSprint'

Establishing a Cryptoasset Engagement Group to work more closely with the industry

Enhancing the competitiveness of the UK tax system to encourage further development of the cryptoasset market

Working with the Royal Mint on a Non-Fungible Token (NFT) this summer as an emblem of the forward-looking approach the UK is determined to take
It's my ambition to make the UK a global hub for cryptoasset technology, and the measures we've outlined today will help to ensure firms can invest, innovate and scale up in this country.

Chancellor of the Exchequer, Rishi Sunak
Crypto adoption in the UK
BanklessTimes research found that there was a 650% increase in ownership of crypto assets from 2018 to 2021.
The research also found that the number of users on crypto providers rose exponentially in 2021. Coinbase is a clear leader with over 100,000 Daily active users (DAU). Binance and eToro were other leading crypto providers popular in the country. The UK is second globally in the amount of funding received by digital asset investment companies. London alone has about 350 companies, including crypto exchanges and blockchain projects, in the crypto space.
Regulating Crypto in the UK
Economic Secretary to the Treasury, John Glen confirmed that the government will explore wider regulation of the cryptoasset sector later this year.
Russ Shaw CBE, Founder of Tech London Advocates and Global Tech Advocates comments:
"This is a bold step in the right direction for the UK government - it shows that the UK is getting ahead of the curve with respect to emerging technology. There needs to be a degree of regulation for digital assets to become globally accepted, be taken seriously and have widespread adoption.
There is enormous potential in the crypto space which the UK must harness to continue to be a leader in global innovation. We have to be forward-thinking in our approach to digital assets and it is imperative that the private sector has a seat at the table in the discussions with regulators to get the balance right.
Led by London, the UK is respected globally for its leadership in fintech - and regulation must not stunt the ability to innovate with digital assets. The government and regulatory bodies must collaborate with the private sector and various crypto players in designing a regulatory framework that ensures the UK's global reputation as a fintech leader is retained."

Amala Pillai