Who Owns the Most Ethereum in 2023?

Rebekah Carter
Last updated 16th Feb 2023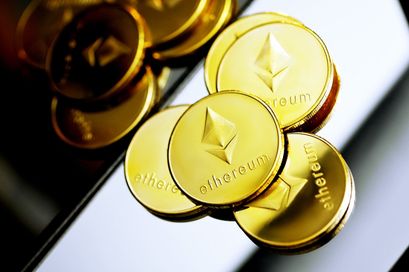 Have you ever wondered who owns the most Ethereum? As one of the most popular altcoins on the market today, Ethereum has attracted countless investors. However, only a handful of these buyers have spent enough to be considered Ethereum whales.
While there are a number of people who have earned a significant amount from their Ethereum investment, some have achieved greater returns than others. Read on to learn more about the biggest Ethereum users.
Who Owns the Most Ethereum?
With a balance of around 12,940,565 Ether, the Eth2 Deposit contract currently stands as the largest Ethereum wallet. This wallet accounts for a little over 10% of the Ethereum in circulation today and was created as a staking contract for the Ethereum 2.0 upgrade. Notably, because this is a smart contract, no single address is able to access the funds.
(Etherscan)
Exploring the Largest Ethereum Holders in 2023
As demand for Ethereum continues to grow in the cryptocurrency landscape, the number of people investing in it is increasing. Notably, many of the top Ethereum investors you'll see online today aren't single individuals but groups or companies like Binance.
There were 71 million Ethereum addresses in 2021.
In December 2021, Glassnode Alerts revealed on Twitter that the amount of Ethereum addresses with a confirmed balance hit a new high. There were more than 71.3 million active addresses and Ethereum investors in the market at this time. According to the tracking site, the number of Ethereum holders has been steadily increasing over the years.
(Glassnode)
There are around 3.9 million active crypto wallets.
The website also found the total number of active Ethereum wallets hit an all-time high in 2022. While there's little information about the average wallet size, the report shows around 3.9 million active wallets holding at least 0.1 ETH. This accounts to around $312 in fiat currency. The amount of Ethereum investors has increased by 10% since 2021.
What's more, Ethereum's popularity has jumped by around 50% since 2020. The price of Ethereum has also jumped by around 1000% in this time.
(Glassnode)
Vitalik Buterin only has around 51.7 ETH in his wallet.
Most people consider the creator of Ethereum, Vitalik Buterin, to be one of the biggest Ethereum holders. However, Vitalik released the address of his ETH wallet in 2018, which now holds around 51.7 ETH, equalling over $56,730 in value.
Notably, while Buterin's wallet might seem small, it's worth noting he has also moved the majority of his wallet's contents to new addresses. There's around 142 ETH in Vitalin's VB 3 wallet and hundreds of thousands of dollars worth of Ethereum located in other wallets.
(Etherscan)
8 out of the 10 biggest investors in Ethereum aren't individuals.
Looking at the top accounts by ETH balance, we can see that 8 out of 10 of the biggest owners on the Ethereum rich list aren't individual people. The biggest Ethereum holder by far is the Eth2 Deposit contact, followed by Wrapped Ether, with 4,798,197 Ether.
Other big investors in Ethereum currently include Binance, with the Binance 7 wallet holding 1.9 million Ether and the Binance 8 wallet holding over 678,000. Bitfinex, Kraken, and the Gemini contract also make up some of the top spots.
(Etherscan)
Understanding Ethereum Investors
Currently, there's limited information available to determine the average Ethereum holdings of the everyday person. While estimates suggest the number of investors has increased, there's nothing to track who exactly owns what amount of ETH.
What we do know is that Ethereum investments are continuing to attract attention at a time when more people are exploring cryptocurrencies and altcoins.
Sources:
Here Are More Ethereum Guides

Rebekah Carter
Rebekah Carter is a dedicated online marketing professional and writer. With experience in the world of entrepreneurial development, business growth, communication and collaboration, and even health and fitness, Rebekah is constantly looking for ways to expand her expertise, and share her knowledge with the digital world.