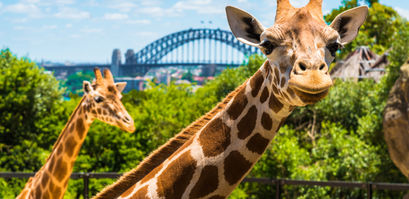 Terri Irwin-owned Australia Zoo launches an NFT project

Jinia Shawdagor
Last updated 27th Jul 2022
Titled Wildlife Hunters, the NFT project leverages the Algorand blockchain.
Australia Zoo chose Algorand because the blockchain is eco-friendly.
Funds obtained from the NFT sales will go toward supporting Australia Zoo.
Australia Zoo, an animal sanctuary owned by Terri Irwin, the widow of famous crocodile hunter Steve Irwin, has launched a non-fungible token (NFT) project. The zoo announced this news through a press release yesterday, noting that the project is dubbed Wildlife Warriors. Australia Zoo teamed up with Australian NFT startup Meadow Labs on this initiative.
According to the press release, the Wildlife Warriors project runs on Algorand. The network touts itself as the world's first carbon-negative blockchain with 0.01 gas and transaction fees, seeing as it converts transaction fees into carbon offsets. Australia Zoo said the project involves dropping a limited NFT series.
Notably, Wildlife Warriors is also the name of a conservationist organization that was Steve and Terri established in 2002. The organization focuses on protecting injured, threatened, or endangered species.
The NFT project will focus on an Australia Zoo Wildlife Warriors animal. Australia Zoo described the NFTs as randomly generated, non-deterministic, utility-driven, and 100% unique to the buyer. Funds obtained from the sale of the NFTs will go toward supporting the conservation efforts of Australia Zoo and Wild Warriors.
However, Australia Zoo did not disclose the exact number of NFTs it would drop or how much each piece would cost. The NFTs will be available on AustraliaZooNFTs. Interested collectors can join the Allow list to get an opportunity to secure a buying spot before the public mint.
The beginning of an NFT for Good movement
Commenting on Australia Zoo's foray into the NFT world, Meadow Labs co-founder and CEO Martin Kelly said,
We're really excited to partner with Australia Zoo in their first foray into Web3 and their mission of fighting for the planet's wildlife and wild places, one NFT at a time. This is a sensational example of what innovative brands can achieve when they open themselves up to the endless possibilities that Web3 has to offer.
He added that the launch of Wildlife Warriors was the start of a long-term partnership to build an NFT for Good movement, which focuses on ensuring the world has a sustainable future.
Australia Zoo's Robert Irwin said,
At Australia Zoo we're always open to new ways that can help continue our Wildlife Warriors mission. Any innovation that can help our conservation efforts, particularly one that shares our vision of protecting the planet, is something we're thrilled to support.
He lauded Algorand, saying this green chain and new technology allow us a new avenue to continue to fight for the protection of our wildlife and wild places.