How Many Bitcoins Does Satoshi Nakamoto Have?

Rebekah Carter
Last updated 16th Feb 2023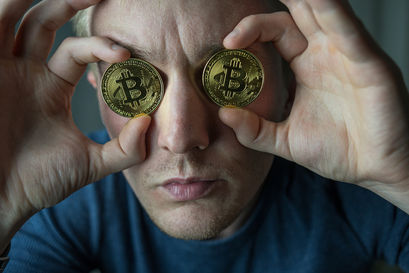 Satoshi Nakamoto is the creator and the biggest name in Bitcoin, but do we know just how many Bitcoins does Satoshi Nakamoto have, and what are they actually worth?
First, it's worth noting this question is difficult to answer, as we still don't know for certain whether Satoshi is a single person, a group of individuals, or an entity. Satoshi Nakamoto is simply a pseudonym used to refer to the people, or person who helped develop the software for Bitcoin.
Currently, Nakamoto is considered to have the most Bitcoins of any cryptocurrency holder. Read on to learn all about the Satoshi Nakamoto Bitcoin wallet.
How Many Bitcoins Does Satoshi Nakamoto Have?
Satoshi Nakamoto is believed to have approximately 1.1 million Bitcoin. However, it's worth noting this number is only an estimate. It's difficult to track the Bitcoin owned by Satoshi, because the public wallet addresses belonging to the entity haven't been fully identified.
The 1.1 million Satoshi Nakamoto Bitcoin wallet value comes from a pattern identified in the first two years of the Bitcoin mining trend. The pattern was detected by a chain analyst named Sergio Demian Lerner, the Chief Scientist for RSK Labs, and is best-known as the Patoshi pattern.
In 2013, Lerner released a study which indicates the vast majority of the initial BTC released was mined by a single individual. According to Lerner's estimates, a single miner may have processed around 22,000 blocks in the first year of Bitcoin, and may have gathered 1.8 million Bitcoin in total, 1.1 million of which has not been spent.
(Bitslog)
The Bitcoins Owned by Satoshi Nakamoto
Experts believe the sheer volume of Satoshi Nakamoto Bitcoin holdings attributed to the entity today are a result of a low hash rate for the cryptocurrency during 2009. Much of the mining which took place in the early days of Bitcoin was likely to be done by Satoshi himself, as many people still weren't aware of the currency, or how to correctly mine it.
Satoshi Nakamoto is widely considered to hold the most Bitcoin in the world.
With more than 1 million Bitcoins attributed to Satoshi Nakamoto today, the entity is considered the largest holder of BTC in the world. Although the number might not seem particularly large at first glance, the Satoshi Nakamoto wallets holding over 1 million Bitcoin account for around 5% of the total number of Bitcoins which can ever be generated.
Only 21 million Bitcoins can ever be created and mined, meaning Satoshi retains a massive stake in the overall Bitcoin cryptocurrency.
(Coin Telegraph)
There's no evidence Satoshi Nakamoto sold Bitcoin.
Though people claiming to be Satoshi Nakamoto have announced they plan on selling some of their BTC to the public, there's no evidence that this has taken place as of yet. Despite sitting on billions of dollars' worth of Bitcoin, the Satoshi Nakamoto wallet value hasn't dropped in recent years.
Interestingly, however, a Satoshi-era wallet did become active and move during 2022, holding around 500 BTC. However, there's no evidence this wallet actually belongs to the Bitcoin creator.
(Pyments)
Satoshi Nakamoto is the most productive Bitcoin miner in the world.
An analysis by Whale Alert, one of the biggest blockchain tracking and analytics companies in the world, found Satoshi may have been one of the most prolific Bitcoin miners of all time. According to the report, a single address (believed to belong to Satoshi) may have mined up to 1,125,150 tokens up to block 54,316 in the Bitcoin blockchain.
(Whale Alert)
What Is Satoshi Nakamoto's Net Worth?
Though we have very little information about any official Satoshi Nakamoto Bitcoin wallet, we can make assumptions about the entity's net worth, based on the studies into the market.
Satoshi Nakamoto may be worth around $42 billion.
Currently, estimates suggest the net worth of Satoshi Nakamoto may be around $42 billion. This is based on an analysis of the early Bitcoin wallets which are believed to belong to the person or group. These wallets currently hold around 980,000 bitcoins, although it's believed Satoshi Nakamoto owns more than 1 million BTC in total.
Based on the current value of Bitcoin, the value of around 980,000 BTC would equate to around $43 billion in today's market.
(Bitslog)
Satoshi Nakamoto is the 15th wealthiest person in the world.
As of 2021, Satoshi Nakamoto was also identified as the fifteenth wealthiest person in the world, according to an analysis by the Independent. At the time, the publication valued Satoshi Nakamoto's net worth as being somewhere around $73 billion.
(Independent)
Conclusion
Ultimately, any estimates we have of a Satoshi Nakamoto net worth or wallet value are based on speculation and cryptocurrency analysis. We can't know for certain how much this entity is truly worth without getting a clear view of which Bitcoin wallets they hold.
However, most experts agree Satoshi Nakamoto is still the largest Bitcoin whale in the industry.
Sources:

Rebekah Carter
Rebekah Carter is a dedicated online marketing professional and writer. With experience in the world of entrepreneurial development, business growth, communication and collaboration, and even health and fitness, Rebekah is constantly looking for ways to expand her expertise, and share her knowledge with the digital world.