The US Securities and Exchange Commission (SEC) has reportedly threatened to take legal action against Coinbase if they go ahead with their program that allows users to earn interest from lending crypto assets. Why is this an issue? Keep reading.
So, why exactly does SEC want to sue Coinbase?
In a series of tweets, Coinbase CEO & co-founder, Brian Armstrong, said, "There's really sketchy behavior coming out of the SEC recently." He went into detail on the relationship between SEC and Coinbase.
According to Armstrong, the company had notified the enforcement agency about its intention to launch the "Lend" program. Eligible users could pre-enroll to earn interest on select assets starting with 4% APY on the USDC coin.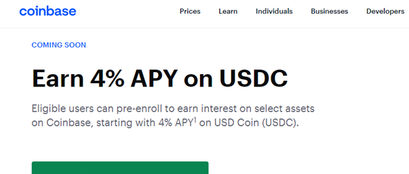 According to the order, the company had raised $14.7 billion from investors while offering a yield of 0.25% to 7.5%. Because of this, BlockFi is under investigation in some states.
Cryptocurrency companies that allow users to lend their digital coins in return for interest are becoming more common globally. However, regulators have raised concerns that the products don't comply with existing securities laws, especially in the US.
What's the way forward?
Coinbase insists that the "Lend" program is not a security. It's also looking for clarification and guidance from SEC on why they are preventing Coinbase from launching the same product that other companies already have. The product launch has been pushed to later in October.
Author Bio

Walter Akolo
Walter is a writer from Nairobi, Kenya. He covers the latest news on the cryptocurrency market and blockchain industry. Walter has a decade of experience as a writer.