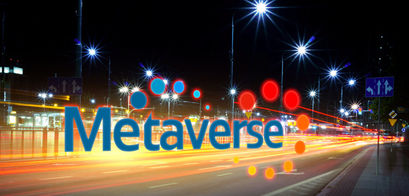 Binance Releases Plans To Build An Office In The Metaverse

Ruby Layram
Last updated 15th Dec 2022
The metaverse is firmly underway and a number of blockchains have started partnering with companies to create metaverse offerings. One of the most recent partnerships is between Binance.US and the Solana blockchain. 
Through the partnership, Binance.US plans to build a space in Portals– the metaverse platform that is built on the Solana blockchain. The metaverse will create an urban environment for users to freely roam and explore buildings and interactive rooms. 
The news was released on Twitter by Portals' head of community and partnerships Chris Lund. The department head said, "Binance.US is getting a space in Portals Downtown with a focus on delivering the latest news, charts, and events virtually."
Lund also revealed that  FTX.US, the U.S. arm of crypto exchange FTX, will also build its own office in the Solana blockchain Portals.
Besides from the Solana blockchain, many companies are headed towards open metaverses which are largely Ethereum based. However, the Ethereum blockchain comes with high transaction rates which has led others to turn to alternative blockchain providers. 
Portals appears to be a favourite for those who want to build on the Solana blockchain. 
According to Binance.US's spokesperson Zachary Tindall, the metaverse build will act as a gathering space for exchange users. 
"We are creating a space in the metaverse for the Binance.US community to come together," Tindall originally told Coindesk adding,  "It's the first of many steps we're taking to be forward-looking as we build and reach our community in new environments."
Metaverses refer to virtual worlds in which users can interact as they would in real-life except virtually. 
Over the past year, an increasing number of companies have made plans to integrate into the metaverse. Facebook is leading the pack after rebranding itself as Meta in October. However, other metervases exist that may not interact with the social media giant. 

Ruby Layram
Ruby is a writer for Bankless Times, covering the latest news on the cryptocurrency market and blockchain industry. Ruby has been a professional personal finance and investment writer for 2 years and is currently building her own portfolio of altcoins. She is currently studying Psychology at the University of Winchester, specialising in Statistical analysis.