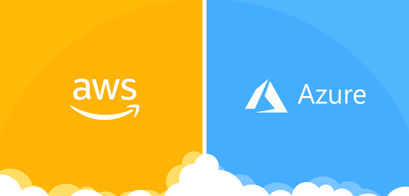 Microsoft Azure's usage surpasses AWS for the first time in 2022

Elizabeth Kerr
For the first time in 2022, Microsoft Azure surpassed Amazon Web Services (AWS).
Azure increased its adoption rate from 73 percent the previous year to 77% this year, 2022, while AWS dropped from 77 percent adoption rate to 76 percent.
According to a BanklessTimes data presentation, Microsoft's Azure has, for the first time in 2022, surpassed AWS. This comes after it had held the second spot for more than 11 years.
The platform's adoption rate has significantly increased from 73 percent in 2021 to 77 percent this year, 2022. On the other hand, AWS experienced a drop in the adoption rate. In 2021, it had an adoption rate of 77 percent, which dropped to 76 percent in 2022.
Jonathan Merry, the BanklessTimes' CEO, says, "More enterprises are now turning to Microsoft Azure at the expense of AWS. For instance, many on-premises workloads shifted to cloud-based solutions during the COVID-19 pandemic. This, in turn, accelerated the popularity and growth of Microsoft Azure, thus surpassing AWS in multiple key categories."
For how long will Microsoft Azure stay at the top?
Our analysts had already predicted Azure surpassing AWS. So it was only a matter of time and whether they (Azure) would be able to maintain that status. Microsoft Azure has surpassed AWS in several categories, like the defense department's Joint Enterprise Defense Infrastructure contract.
However, despite Azure being the most preferred option, the Flexera 2022 State of the Cloud Report says otherwise. AWS is still at the top as the main cloud provider. It has 41 percent significant workloads for SMBs compared to 31 percent on Azure.
Also, AWS leads in terms of public cloud IaaS market share. Of the gross market share, AWS has 47 percent, while Microsoft Azure has only 14 percent.
As it stands, it may not be clear for how long Microsoft Azure will remain at the top.
The increasing interest of enterprises provides Azure the opportunity to maintain its edge over AWS. However, that won't be easy. The latter still dominates the public cloud IaaS market. It also hosts more significant workloads than the former.
The public Cloud trends
Only 26 percent of enterprises confessed they rely on cloud-managed service providers to manage their public cloud platforms. However, more than 57 percent of them outsource their public Cloud assignments.
The analysis also shows that 89 percent of the enterprises prefer multi-cloud configurations (public and private) for their workloads. Almost all of them (96 percent) have at least one public Cloud. This trend shows that most people use the public Cloud more than any other option.

Elizabeth Kerr
Elizabeth is a financial content specialist from Manchester. Her specialities include cryptocurrency, data analysis and financial regulation.