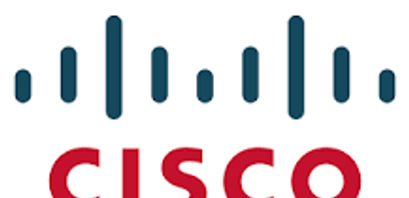 Technology helping banks adjust to digital age
Technology frequently moves faster than our ability to absorb it.
That is not to say we do not recognize its potential, it just takes us a while to adjust to it and figure out a way to make it work within our existing systems and cultures.
Banks know the power of new technologies. They see how upstarts leverage them, and they know many of the advantages it brings.
But like large ships, they cannot turn on a dime. It takes time, with value judgments being made about which areas to revamp first.
As banks adjust, many turn to companies like Cisco with help on how best to adopt new technology.
Cisco recently had a conference call to introduce companies who have worked with Cisco to employ technology in some area of their operation.
Japanese e-commerce platform Rakuten has more than 100 million users and has recently enjoyed strong international growth. Cisco helped them develop advanced collaboration tools enabling staff on different continents to collaborate through personalized video and mobile experiences.
Nationwide Building Society is an Internet banking pioneer in the United Kingdom. They worked with Cisco to develop NationwideNow, which provides face to face video conferencing with banking experts who do not have to be in the same room as the client.
Nationwide Building Society's Divisional Director Mark Goldman said technologies like video conferencing will strengthen his company's branch system.
"The NationwideNow service is designed to bring increased capacity to our branches. In doing so we are making our existing products accessible to customers six days a week and reinforces our commitment to our branch presence."
Mr. Goldman added key motivators for service adoption were increased capacity and productivity along with customer satisfaction. He said Nationwide Building Society is seeing productivity gains in excess of 30 percent.
It took one year of testing before Nationwide Building Society was ready to unveil NationwideNow, Mr. Goldman said.
"A great customer experience is getting the room layout and design right, creating simple processes and ensuring the data network capacity from each of our branches to our Contact Centre would provide a high quality and uninterrupted service."
The challenge Nationwide Building Society faced when developing NationwideNow is one faced by many banks considering how to efficiently meet the needs of clientele spread over large geographies. Similar issues are faced by banks servicing remote areas of the Philippines and Indonesia. While it may be easy to book an in-person appointment with a mortgage expert if you live or work near the financial district, it is much harder if you live in a northern community or on an island.
One key issue is the delivering of a consistent experience across every format. With customer expectations at high levels those services have to constantly be analyzed and compared across formats and against competitors to make sure they maintain high quality.
In the case of videoconferencing, service quality needs to be high on mobile devices, for example. Other applications include insurance claims and wealth management.