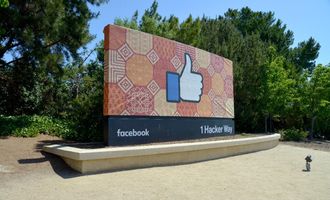 Little-known crypto rallying in anticipation of an expanding Facebook metaverse

Walter Akolo
Last updated 12th Apr 2022
Last week, Facebook rebranded its company, but what's attracting even more attention is the little-known cryptocurrency that surged 400% in price after the rebrand.
The obscure cryptocurrency in question is MANA — an Ethereum token that powers the Decentraland virtual reality platform. The cryptocurrency token is used in the buying and selling of virtual plots of land in the blockchain-based online world.
Shortly after Facebook announced changing its name to Meta, the price of MANA surged to new highs of $4.16, massive growth of 400%. The prices have since dipped to nearly $3.16.
Facebook rebranding was an inevitable reaction to whistleblower testimonies against the social media company, which faced numerous allegations in privacy and safety. So, rebranding to Meta will help Facebook focus on the "metaverse", at least for now.
Rallying behind Meta is a "vote of confidence"
Decentraland virtual reality platform (or metaverse platform) helps users buy and sell virtual plots of lands. Ownership of these properties is bought via NFTs (or non-fungible tokens).
The MANA cryptocurrency token runs on the Ethereum blockchain, the world's second-largest cryptocurrency after Bitcoin.
Vijay Ayyar, Luno cryptocurrency exchange head of Asia-Pacific, said MANA and other metaverse-focused digital currencies are riding on the popularity of Facebook's rebrand, which many users view as adopting (and accepting) the metaverse trend.
According to Ayyar, rallying on the back of Meta name is more of "a vote of confidence amongst both speculators and investors that this concept of the metaverse is now taking a serious turn in terms of reaching mainstream consciousness and soon adoption".
1
Minimum Deposit
$200
Exclusive Promotion
More than 3,000 assets, including currencies, stocks, cryptocurrencies, ETFs, indices and commodities
Buy crypto, or trade cryptocurrencies via CFDs
This ad promotes virtual cryptocurrency investing within the EU (by eToro Europe Ltd. and eToro UK Ltd.) & USA (by eToro USA LLC); which is highly volatile, unregulated in most EU countries, no EU protections & not supervised by the EU regulatory framework. Investments are subject to market risk, including the loss of principal.
Other cryptos experienced a spike in price
MANA isn't the only cryptocurrency token to see a surge in price after Facebook's rebrand. Other crypto tokens of blockchain-based games such as The Sandbox (another virtual reality platform) and Axie Infinity saw an increase in prices.
According to Ayyar, most investors are now turning their eyes to altcoins (or small alternative cryptos) as interest in Bitcoin wanes after soaring to new record highs of nearly $67,000 in October. "Typically, once Bitcoin crosses an all-time high, we see money flow into other altcoins".
Just last week, Shiba Inu — the joke coin or "meme" pitting Dogecoin — soared in prices after investors speculated Robinhood might add the coin to its trading platform. 
Currently, Shiba Inu ranks high (in terms of value) against its cousin Dogecoin, which is valued at approximately $39.6 billion. Robinhood is still mum on whether it will add Shiba Inu to its platform.

Walter Akolo
Walter is a writer from Nairobi, Kenya. He covers the latest news on the cryptocurrency market and blockchain industry. Walter has a decade of experience as a writer.