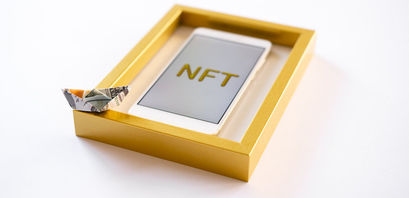 Wash trading rampant on LooksRare

Daniela Kirova
Last updated 23rd Sep 2022
Wash trading is where the same person buys and sells the same instrument at the same time
A very small group of users is carrying out trades worth hundreds of thousands on LooksRare
The higher the trading volume, the bigger the reward for the trader
LooksRare debuted as an Opensea competitor to reckon with on Jan. 10. On the second day of trading, its daily trade volumes were more than double Opensea's. However, a large part of that is attributed to wash traders.
What is wash trading?
Wash trading is where the same person buys and sells the same instrument at the same time. This results in artificially high trading volume and price manipulation. Wash trading also exists on traditional markets and has been illegal in the United States since 1936. That doesn't mean it doesn't happen: many remember the wash trading scandal around the manipulation of LIBOR in 2012.
Regulators and exchanges monitor wash trading very carefully, but it has found its way in the unregulated crypto space, particularly NFT marketplaces.
LooksRare underestimated the risk
While LooksRare foresaw the risk of wash trading that could arise due to appealing trading rewards, they didn't think there would be an incentive for it because of prohibitively high platform and royalty fees. However, they were wrong.
Daily transactions on LooksRare are less than 3% of those on OpenSea, but the volumes are three, even four times higher. This means a very small group of users is carrying out trades worth hundreds of thousands.
The incentive for wash trading
The higher the trading volume, the bigger the reward for the trader. This mechanism creates major incentives for wash trading in large volumes.
Two wallets traded $90M+ on one day
January 19 was the biggest LooksRare single-day trade volume. Two wallets traded more than $90 million on that date. Proof of wash trading is back and forth trade between these two wallets.
What's more, wash traders receive the majority of trading rewards on LooksRare. This tendency mirrors one we've long recognized in the real world: a vast amount of wealth concentrated in the hands of a few. In every event, this seems to misalign with "by NFT people, for NFT people," which the marketplace claims is its philosophy.
Considering that the lion's share of the profit goes to a few traders, sharing the profit within the community seems to have been a failure, at least so far.
Future prospects
When it comes to users and non-zero royalty NFT trade volumes, LooksRare still has a long way to go before it catches up with OpenSea. On February 10, the trading reward will be cut in half in Phase B. This will surely change the dynamic.
Daniela Kirova
Daniela is a writer at Bankless Times, covering the latest news on the cryptocurrency market and blockchain industry. She has over 15 years of experience as a writer, having ghostwritten for several online publications in the financial sector.