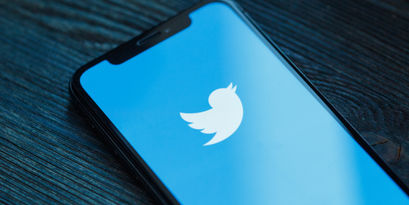 Twitter shares add a quarter to value after Musk buys 9.2% of medium

Daniela Kirova
Last updated 30th Nov 2022
Twitter shares gained 25% after Tesla boss Elon Musk became the social media giant's biggest shareholder
The stake is worth around $2.89 billion
Twitter shares gained 25% after Tesla boss Elon Musk became the social media giant's biggest shareholder with a 9%+ stake. According to a Securities and Exchange Commission 13G filing, Elon Musk bought 73,486,938 shares, equivalent to a 9.2% ownership stake.
In Musk's case, this is a passive stake because he plans to hold onto them in the long term. He is not planning to sell them soon to make a profit.
Stake worth just under $3B
When trading closed on Friday, Twitter's share price set a stake value of around $2.89 billion (€2.6 billion). Musk's stake is four times that of Jack Dorsey's, Twitter founder and former CEO of the company, whose share is just 2.25%.
An unexpected move?
To many, Musk's acquisition of the social media platform might come as a surprise. After all, he did say he was considering creating a new social media platform in a tweet last month. Interest in social media is one thing, but buying a stake in an existing and well-established platform instead of starting your own?
Musk is a prolific user of Twitter. Additionally complicating the whole matter is that he raised questions about the ability to communicate freely on the medium. He tweeted in March:
Free speech is essential to a functioning democracy. Do you believe Twitter rigorously adheres to this principle?
Musk was responding to a Twitter user's question on whether he was thinking about creating a social media platform with minimal propaganda, prioritizing free speech, and comprised of an open-source algorithm.
Also in March, the richest man in the world requested a federal court throw out a subpoena from securities regulators based on an out-of-court agreement from 2018, in which someone had to pre-approve Musk's posts on Twitter.
Establishing control over Twitter?
As the medium's largest shareholder, will he have a say in how it's run? Given that he's neither on Twitter's board nor holds any other position in the company, this isn't likely.
On the other hand, considering his large share and his status in the tech world, it's possible Twitter might start paying his tweets a bit more attention, especially to those related to the company itself.
Daniela Kirova
Daniela is a writer at Bankless Times, covering the latest news on the cryptocurrency market and blockchain industry. She has over 15 years of experience as a writer, having ghostwritten for several online publications in the financial sector.