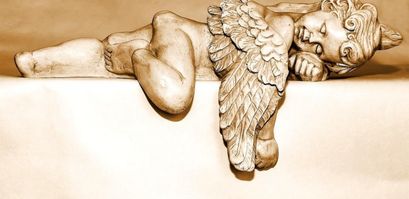 Innovative Sleep-and-Earn Project Rewards Users in BNB

Daniela Kirova
Last updated 29th Jun 2022
Project promotes better health and a healthier lifestyle
DreamN's ecosystem will also incorporate Social-Fi and Game-Fi elements to make it enjoyable
The innovative project and app DreamN, which has its own native token on BSC, has visualized a way for people to earn passive income while sleeping. They conceived of the idea through their desire to promote better health and a healthier lifestyle.
The team assures that spending sleepless nights watching crypto charts is now a thing of the past with their new offer, Bankless Times learned from a press release.
A unique concept to earn while sleeping
DreamN will use the unique Sleep-to-Earn concept to transform the crypto space, changing it for the better. Their project quickly captured the imagination of crypto investors with its novelty and unique use case.
The presale is highly anticipated, and the team is ramping up marketing efforts in advance. The project could become exponentially successful after launch, even turn out to be the biggest crypto project launch this year.
Rewards paid out directly in BNB
Another thing setting DreamN from other projects utilizing earn tokens is that rewards are paid out directly in Binance Coin (BNB), the native coin of the Binance Smart Chain (BSC), on which DreamN runs.
The app will provide a number of other useful metrics that people can use to monitor their sleeping patterns in addition to keeping records of their sleep. This will enable users to ultimately sleep better and be healthier.
Social-Fi and Game-Fi elements
DreamN's ecosystem will also incorporate Social-Fi and Game-Fi elements to make taking part enjoyable and drive user engagement. One exciting option is Challenges and Seasons, where people at the top of the leader boards can earn more rewards.
Jon Wat, Community Relations Head at DreamN, said:
We believe this initiative will encourage people to adopt healthier sleeping patterns and help them improve their physical, mental and emotional well-being.
Initial supply of 20m tokens
The initial supply of DreamN tokens is 20 million, two-fifths of which will go toward the rewards mechanism. A tenth is reserved for staking rewards. A million will go to seed funders and five million tokens have been allocated to presale.
Ensuring sustainability
To ensure sustainability of the project, the token will implement a 5% buy tax and a 15% sell tax. Most of these funds will go toward the rewards pool and the marketing wallet.
Raisa, the Lead Developer of the project, added:
We have worked out our tokenomics to make the project sustainable and viable long-term.
Daniela Kirova
Daniela is a writer at Bankless Times, covering the latest news on the cryptocurrency market and blockchain industry. She has over 15 years of experience as a writer, having ghostwritten for several online publications in the financial sector.