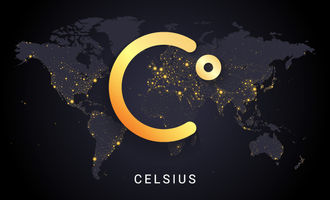 Crypto Lender Celsius Suspends Withdrawals Indefinitely

Daniela Kirova
Last updated 24th Jun 2022
Celsius is also pausing its transfer and swap products
Celsius's CEL token price dropped by more than 50% after the news
Crypto lending platform Celsius announced early this morning it was pausing withdrawals over what they labelled "extreme market conditions."
Celsius is also pausing its transfer and swap products according to a blog post on their website. No timeline for when withdrawals will resume has been provided.
The post stated:
We are taking this necessary action for the benefit of our entire community in order to stabilize liquidity and operations while we take steps to preserve and protect assets. Our ultimate objective is stabilizing liquidity and restoring withdrawals, Swap, and transfers between accounts as quickly as possible. There is a lot of work ahead as we consider various options, this process will take time, and there may be delays.
Celsius blocks transfers from 'nonaccredited' investors
In April, the platform announced that nonaccredited investors would be barred from transferring funds. Celsius said that effective April 15, only "accredited" US investors would be able to earn rewards and add new assets on its Earn platform, cited by CoinDesk.
US investors must have a net worth of at least $1 million or a minimum annual income of $200,000 to be deemed accredited.
Celsius also appointed a new Chief Financial Officer recently. Previous CFO Yaron Shalem was arrested in Israel in 2021. The platform insisted this had nothing to do with his work for them.
CEL token tanked on the news
Celsius's CEL token price dropped by more than 50% after the news was reported. The platform also drew the ire of regulators. Law enforcement entities issued cease-and-desist orders against them recently.
Also today, crypto reporter Colin Wu tweeted that the platform has transferred about 104,000 ether to crypto exchange FTX over the past three days. Today, Celsius transferred another 9,500 WBTC to FTX.
In response to this tweet, Binance CEO Changpeng Zhao commented:
During the last ATH, new people were marveling at OGs who got in early and held on. This is what it feels like the other half of the time. Your actions now determine what you will feel like during the next ATH. Not financial advice.
Image source: 'https://www.123rf.com/profile_karnoff'>karnoff</a>
Daniela Kirova
Daniela is a writer at Bankless Times, covering the latest news on the cryptocurrency market and blockchain industry. She has over 15 years of experience as a writer, having ghostwritten for several online publications in the financial sector.