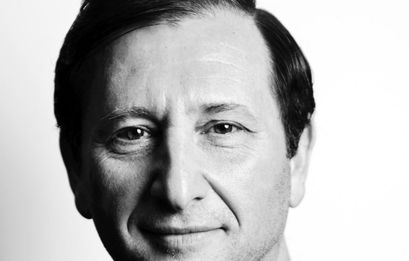 Celsius turning up the heat in the crypto community

News Desk
Last updated 27th Sep 2022
The founder of a blockchain-powered borrowing and lending platform hopes to turn up the heat on both established financial institutions and some early entrants in the crypto community.
Celsius founder Alex Mashinsky describes himself as a serial entrepreneur. He has two of the top seven VC-backed exits (worth more than $2 billion) in New York since 2000 on his resume and pioneered VOIP protocols in 1994.
His involvement with cryptocurrency only began a few years ago, when he began investing in ICOs. It has been long enough, however, to see the nascent industry was suffering from a vision shortage.
"We need to do something for the community," he recalled. "There are way too many speculators and not enough people building stuff."
Mr. Mashinsky and his team built something, and they did it fast. Celsius is the crypto wallet that pays you back, Mr. Mashinsky said. The Ethereum-based P2P borrowing and lending platform has the goal of replacing big banks and futures exchanges with coin holders who earn returns by lending through the Celsius Wallet at significantly reduced rates while earning interest on the coins they lend.
"We're trying to do something focusing on coin holders," Mr. Mashinsky said. "The wallet, coins, borrowing dollars against coins, everything is in the best interest of the holder."
[caption id="attachment_87241" align="alignleft" width="300"]
Alex Mashinsky[/caption]
Celsius has a crowdsale scheduled for late February. At an initial sale price of 20 cents per, 500 million tokens will be available for sale. The pre-sale and public sale goals are $15 million each and payment is accepted in BTC, ETH and USD. Any unsold tokens will be burned.
"Transparency" is a term that frequently gets thrown around, often with little supporting evidence, but Celsius backs that claim up, Mr. Mashinsky said.
"Our whole vision is people will understand how we operate," Mr. Mashinsky said. "We'll show the source code and people can vote on it yearly to make it better for the community."
The cryptocurrency community is full of speculators looking for a quick buck and who don't care about the industry, Mr. Mashinsky said. More people need to create viable uses for cryptocurrency, ones that make it easier to transact and which encourage holders to get in the game and not simply store value.
Via its blockchain, Celsius makes it worth your while to get off the sidelines, Mr. Mashinsky said. Coin holders can earn interest on coins they lend to a trusted borrower network while borrowers can receive them at highly competitive rates. Members can also short assets by borrowing coins from lenders, who can offer up to 50 per cent of the value of the coins in their wallet.
Mr. Mashinsky expects the community's earnings to average seven per cent. The first five per cent earned go to the community with a 50-50 split on any earnings beyond that.
"This is almost the complete opposite of what the banks do, those who take advantage of us every day."