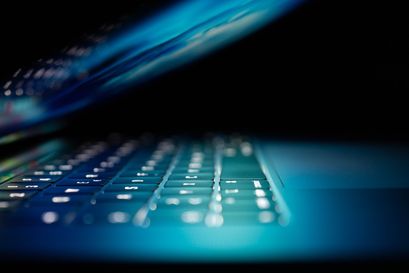 Web3 is the next generation of the internet, built on blockchain, cryptocurrencies, and the principle of decentralization. In this overview of the latest Web3 statistics, we'll examine how widespread the technology is, how much it is worth, and where it is used the most. We'll also analyze the demographic data pertaining to Web 3.0 and find out what consumers think of this technology. Finally, we'll look at some recent trends that may indicate Web3's future prospects.
Top 10 Web3 Statistics and Facts for 2023
The global Web3 market was worth $3.2 billion in 2021.

North America holds 34% of the global Web3 market.

Web 3.0's market cap currently sits at $27.5 billion.

In H1 of 2022, Web3 companies raised more than $1.8 billion.

The Web3 blockchain market was worth $1.23 billion in 2020.

46% of finance apps are based on the Web3 technology.

More than 73 million gamers use the Web3-based Fortnite and Roblox.

Blockchain games grew by 2,000% between Q1 of 2021 and Q1 of 2022.

.xyz is the most popular domain name among Web3 enthusiasts.

43% of consumers expect Web 3.0 to be more heavily regulated than Web 2.0.
General Web 3.0 Statistics
The global Web3 market was worth $3.2 billion in 2021.
Though this number might seem small, experts predict the market will keep growing at an impressive annual rate of 43.7% over the next eight years. By 2030, it should reach $81.5 billion in value. The main growth drivers include the development of 5G and 6G technologies and the increasing demand for decentralization in the banking, insurance, and financial services sectors.
(Emergen Research)
North America holds 34% of the global Web3 market.
Looking at the Web3 market size by region, North America is firmly in the lead. Europe ranks second with a 24% share of the global market, while the Asia-Pacific region is third with 18%. The rest of the worldwide market is divided between the Middle East and Africa (14%) and South America (10%). Although it's currently heavily regulated, experts believe future Web3 developments in China will help the Asia-Pacific region increase its share of the global market.
(EqualOcean)
The Web3 market cap currently sits at $27.5 billion.
Web3 is still in its early days, but the leading crypto networks using the technology have already reached a sizable market cap. However, it pales in comparison to the market cap of Facebook ($900 billion) and the games and esports industry ($1.99 trillion). It is also far behind the market cap of the companies still relying on Web 2.0 ($14.8 trillion combined), but all these companies will likely have to switch to Web 3.0 in the not-too-distant future to remain relevant.
(Grayscale)
In H1 of 2022, Web3 companies raised more than $1.8 billion.
According to the official numbers, the Web3 funding was up by a staggering 764% from $214 million in the first half of 2021. The year's first quarter saw Web3 companies raise $647 million, but they almost doubled that the very next quarter with $1.2 billion raised. The majority of the deals (27%) were worth upwards of $10 million. Another 24% were valued at $3–$5 million, and 22% were worth between $1 million and $3 million.
(Messari)
Polkadot is the top Web 3.0 crypto coin with an $8 billion market cap.
As of late August 2022, all Web 3.0 coins have a combined market cap of $23.4 billion. While Polkadot is far and away the most successful coin, Web 3.0 statistics reveal that Chainlink ranks second with $3.3 billion in market capitalization. Filecoin is third with $1.6 billion, and Theta ranks fourth with just short of $1.2 billion. All other coins are currently below the $1-billion mark.
(CoinMarketCap)
The Web3 blockchain market was worth $1.23 billion in 2020.
Much like the Web3 market itself, it is expected to grow at an unprecedented rate over the next decade. By 2030, the market will reach $87.76 billion, growing at an annual compound rate of 45.2%. The rising data safety concerns worldwide will spur the Web 3.0 blockchain growth. Also important — especially in the Asia-Pacific region — are the digitalization projects launched by local governments and aimed at establishing a legal framework for Web 3.0.
(GlobeNewswire)
Solana is the leading blockchain with 15.4 million active addresses.
At 15.3 million, Solana is also in the lead in terms of daily transactions. BNB Chain currently ranks second with 9.4 million active addresses and 5 million daily transactions. The other two leading blockchains are Ethereum and Polygon. While Ethereum ranks better in terms of active addresses (5.5 million vs. 2.6 million), Polygon has more daily transactions (3.4 million vs. 1.1 million).
(A16Z Crypto)
46% of finance apps are based on the Web3 technology.
The Web3 trends in 2022's first half show that most apps relying on this technology fall into the finance category. As for the other categories, 8.9% of apps in the social category and those in the tools and utilities category also use Web3. At the same time, 5.8% of business apps and 5.7% of games are described by their developers as Web3. Finally, a combined 19.5% of apps in all other categories also utilize the Web3 technology.
(Statista)
There were 18,416 monthly active Web3 developers in December 2021.
Not only did this mark an all-time high, but 2021 was also the year with the largest ever number of new Web3 developers — 34,391 total. The number of Web3 developers saw a growth of 67.7% from 20,505 in 2020. Before this, 2018 stood as the banner year, with 30,224 new developers joining the fold. The most recent data reveals that 65% of all currently active devs and 45% of all full-time devs started working in Web3 — primarily on Ethereum — in 2021.
(Cointelegraph)
Web3 Demographics
54% of US consumers have never heard the term "Web3."
While only 13% believe they fully understand what the term means, they have already formed opinions on the technology. As such, 83% of consumers believe Web3 will improve their lives, and 10% think it will change them for the worse. This prevailing positive attitude isn't surprising, as 53% of consumers believe the social internet (Web 2.0) is limiting their rights and freedoms. Moreover, 70% feel they have no control over how Web 2.0 social sites use their personal data.
(National Research Group)
Men are twice as likely as women to be aware of Web3.
According to Web3 stats, 17% of men and 8% of women have heard the term. Unsurprisingly, younger generations are more aware of Web3 — 20% of Gen-Zers and 18% of millennials have heard the term, compared to 11% of Gen-Xers and just 8% of baby boomers. The highest awareness rates were measured among Gen-Z men (27%) and millennial men (24%). In both cases, the rate was twice that of their female counterparts (13% and 11%, respectively).
(SurveyMonkey)
Only 18% of Americans have heard of DAOs.
The acronym stands for "decentralized autonomous organization." It denotes organizations that are democratically governed by all their members and based on blockchain technology — the pillar of Web3. Similar to Web3 itself, metrics suggest men are more likely than women to have heard of the term (20% vs. 15%). Also, awareness is the highest among millennial men (27%).
(SurveyMonkey)
More than 73 million gamers use the Web3-based Fortnite and Roblox.
Roblox has more than 43 million active players, and Fortnite has upwards of 30 million. While nearly three-quarters (72.4%) of Fortnite's player base is male, Roblox's users are more evenly split with 44% identifying as women. But Roblox skews very young, with the majority of its users (67%) under 16. Meanwhile, most Fortnite players (62.7%) fall into the 18–24 age bracket.
(Movement Strategy)
23% of US millennials are NFT collectors.
Web3 facts point to millennials as the most avid collectors of digital assets known as non-fungible tokens (NFT). At the same time, 8% of Gen-Xers, 4% of Gen-Zers, and 2% of baby boomers say they collect them, too. It's not just a hobby for them — it's also a great investment opportunity, seeing as the demand for NFTs has exponentially increased in recent years.
(Morning Consult)
Recent Web3 Trends
The use of decentralized finance is growing in developing regions.
While the US is in the lead in terms of decentralized finance (DeFi) usage, it is followed by Vietnam in second and Thailand in third place. This isn't a surprise, as 27% of Vietnamese people and 31% of those from Thailand say they own cryptocurrency — another pillar of Web3 and the basis of the DeFi technology. The rest of the top 10 includes China (#4), UK (#5), India (#6), Netherlands (#7), Canada (#8), Ukraine (#9), and Poland (#10).
(Statista)
Crypto activity in Asia saw a 706% increase in fiscal year 2020.
DeFi is one of the emerging trends in Web 3.0, and it was the main driver of crypto growth in Asia. Between July 1, 2020 and June 30, 2021, the region saw a total of $575.2 billion in value received, translating to 14% of the global total. Vietnam, India, and Pakistan were the region's three leading countries, while ether's close ties to DeFi have helped position it as the top coin.
(Business Insider)
Blockchain games grew by 2,000% between Q1 of 2021 and Q1 of 2022.
Statistics of Web 3.0 gaming reveal that it accounted for 52% of all blockchain activity in March 2022. During that month, blockchain gaming attracted a total of 1.22 million unique wallets. Experts attribute much of this growth to the rise of NFT gaming, which allows players to buy unique in-game add-ons. As the top developer of Web3 games, Polygon saw a 219% rise in usage over the first three months of 2022, spurred by the likes of Aavegotchi, Pegaxy, and Arc8.
(CoinDesk)
.xyz is the most popular domain name among Web3 enthusiasts.
Although the .xyz domain names originate from the Web 2.0 ecosystem, owning them is becoming one of the prevalent Web 3.0 trends. In Q3 of 2021 alone, people bought 3.5 million such domains. And it wasn't just for personal use — many see buying these domains as an investment, too. To that point, investor Swetha Yenugula has reportedly sold more than 300 .xyz domain names thus far, making anywhere between $2,000 and $600,000 in profit on each sale.
(Boardroom)
More Interesting Facts About Web 3.0
43% of consumers expect Web 3.0 to be more heavily regulated than Web 2.0.
Despite Web3's decentralized and democratic nature, nearly half (43%) of US consumers say it should be more heavily policed than the internet of today. Meanwhile, only 16% believe there should be less regulation. Interestingly, there's a clear political divide between opponents and proponents of Web3 policing. Namely, Democrats (51%) are considerably more likely than Republicans (36%) to say they want Web3 to be more heavily regulated than today's internet.
(National Research Group)
51% of consumers believe tech companies are responsible for Web 3.0's societal impact.
People often complain about tech companies playing too big a role in today's digital landscape. It is thus no surprise that Web 3.0 stats suggest more than half (51%) of US consumers believe those same companies are also responsible for this technology's societal impact. At the same time, 50% think developers share the responsibility. Finally, 32% expect politicians and government regulators to contribute to the cause by putting a clear legal framework in place.
(National Research Group)
41% of Americans think only a small group of people will benefit from Web3.
Nearly half (48%) of Americans believe not everyone has an equal chance to succeed on the internet. And according to the Web 3.0 facts from a recent survey, many think the new technology will continue to serve the interests of the powerful few. But that's not the only concern people have regarding Web3. While 41% believe the decentralized, more democratic internet will become mainstream, 17% claim Web3 is just a fad driven by online hype.
(SurveyMonkey)
Web3 Statistics FAQ
How many Web3 users are there?
Is Web 3.0 the future of the internet?
Web3 Statistics for 2023: The Takeaway
Web3 is still in its infancy but seems to have a bright future. The market has experienced impressive growth over the last few years, and it doesn't show any signs of stopping. Experts predict its value will increase from $3.2 billion in 2021 to $81.5 billion in 2030, growing at a compound annual rate of 43.7%. Web3 blockchain is set to experience a similar increase.
Although Web3 statistics indicate that most people don't fully understand what the term entails, the overwhelming majority of consumers share this technology's core values. And despite the fact that 17% of Americans believe Web3 is little more than a fad, the 2,000% increase in Web3 gaming and other recent trends suggest the technology may go mainstream relatively soon.
Sources:
Find Out More About Web 3
Author Bio

Radovan Sekulic
Radovan is a journalism graduate with years of experience as a writer and editor. He loves dabbling in numbers and percentages, interpreting data, and trying to make sense of seemingly complex information. He is also a pop culture aficionado with boomer taste (the older, the better), and if he's not watching movies or reading on current events, he's probably busy getting cat hair off his furniture.