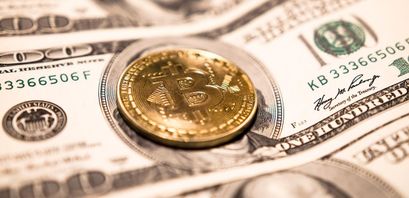 Crypto Adoption Nears Mainstream as the Adoption Rate in the U.S. Approaches 20%

Elizabeth Kerr
Last updated 15th Dec 2022
In the United States, cryptocurrency adoption is gaining pace as more people become aware of digital assets.
The lack of a proper legislative framework is a barrier to most people willing to adopt cryptos.
Many U.S. citizens are now turning to cryptocurrencies as a way to store their wealth and as an investment. The adoption of digital assets has been growing at a rapid pace in the country, with almost 20% of the population now owning some form of cryptocurrency. This is according to data by BanklessTimes.com.
BanklessTimes.com CEO said,
The data suggests that awareness and ownership of cryptocurrencies have grown significantly in the last year. The number of American adults owning cryptocurrencies went up as the price of bitcoin began to fall. Most people saw the drop as an opportunity to buy the dip.

BanklessTimes.com CEO, Jonathan Merry
Compared to other countries, the United States is still lagging in terms of crypto adoption. India and Nigeria lead the pack, with 29% and 27% of the population owning digital assets, respectively. In Vietnam, the number is around 25%, while in Australia, it is 22%.
Men are more likely to own cryptocurrencies than women, with 38% of men owning digital assets compared to only 15% of women. This is in line with the overall trend in the tech industry, where men are usually the early adopters of new technologies.
An Imminent Executive Order
The U.S. President, Joe Biden, issued an executive order earlier this year for the government to compile a report on the "risks and benefits of cryptos." However, the decree does not specify which asset class cryptocurrency would fall in. It is speculated that digital assets might finally get the regulatory clarity they need to go mainstream after the government's report.
The executive order built Americans' confidence in cryptocurrencies and, thus, more adoption. The order also meant that the government could consider drafting a proper legislative framework for digital assets.
Institutional Crypto Adoption Rises With Stricter Regulations
There has been a lot of buzz about institutional interest in crypto over the past year. From high-profile investors like hedge fund manager Paul Tudor Jones to hedge funds themselves, many have turned to digital assets.
The institutional crypto adoption rate is still low, but this is expected to change with stricter regulations. The U.S. Securities and Exchange Commission (SEC) is working on new guidelines that would make it easier for institutional investors to get involved in crypto.
These regulations would give a boost to cryptocurrency adoption as more institutions would be able to invest in digital assets without fear of breaking the law.
At the moment, there is no proper legislative framework in place for cryptocurrencies in the United States. This is a barrier to adoption for most people as they are unsure if they are breaking the law when investing in digital assets. However, this could change in the future as the government starts to create a framework for crypto.
Once a clear legal framework is in place, it is expected that more people will be willing to adopt cryptocurrencies.

Elizabeth Kerr
Elizabeth is a financial content specialist from Manchester. Her specialities include cryptocurrency, data analysis and financial regulation.