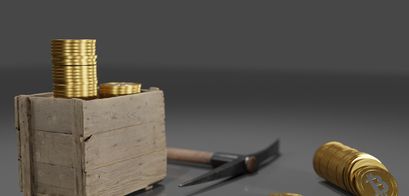 Bitcoin Mining Is Back in Profit Following Bitcoin's Price Rising to $18,800

Elizabeth Kerr
Last updated 31st Jan 2023
The price of Bitcoin rose above $18,800 to earn miners' profits.
Bitcoin's price rally gave miners breathing space.
There are implications to profiting from mining.
According to BanklessTimes.com, Bitcoin's price has risen over $18,800, bringing mining back into profitability after stagnation. The recent price increase has increased interest in bitcoin mining, as miners can now profit from their efforts.
According to BanklessTimes CEO Jonathan Merry:
This positive development will lead to more investment in mining equipment and infrastructure. Thus, it will help to secure the network and increase its strength.

BanklessTimes CEO Jonathan Merry
Bitcoin Price Rally a Relief to Miners
The recent rally in the price of bitcoin has brought relief to miners. It has made mining profitable once again. Bitcoin mining involves using computational power to solve complex mathematical equations to create new Bitcoins. According to analytics firm Glassnode, it costs around $18,800 to mine one Bitcoin. With Bitcoin now trading above $22,000, mining companies can operate at a profit.
The recent cooling of inflation rates in the United States triggered the price of Bitcoin. The Federal Reserve has been raising its benchmark rate to curb record-high inflation. Inflation has hurt risk assets such as stocks and Bitcoin. However, with the recent rally, the outlook for the mining industry has improved.
Implications for Increased Profitability
The increased profitability of Bitcoin mining has several potential effects for the future. One of the likely outcomes is that there will be more investment in mining equipment and infrastructure. As miners profit from their efforts, they will likely invest in advanced and efficient equipment. Therefore, increasing the network's hash rate and making it more secure.
Also, the competition for block rewards will intensify as more people can profit from mining. This could lead to the centralization of mining, as more extensive and well-funded operations can out-compete smaller miners. Thus, leading to new mining pools and other ways for miners to collaborate and share resources.
Increased profitability for the bitcoin mining industry could lead to a secure and decentralized network. Yet, it's also important to be mindful of the potential downsides, such as the centralization of the network.

Elizabeth Kerr
Elizabeth is a financial content specialist from Manchester. Her specialities include cryptocurrency, data analysis and financial regulation.